EA earns $1.68 billion in microtransactions in FY2017
EA rakes in an exorbitant sum of digital net revenues from microtransactions, subscriptions, DLC and other content.

Published Wed, May 10 2017 9:25 AM CDT
|
Updated Tue, Nov 3 2020 11:55 AM CST
EA is one of the biggest players in the games industry, and the company's current yearly financials highlight all the ways the publisher has conquered the gaming world. Microtransactions, DLC, and live services are a massive revenue stream for EA, and this year alone the company pulled in $1.68 billion via digital content outside of full game downloads.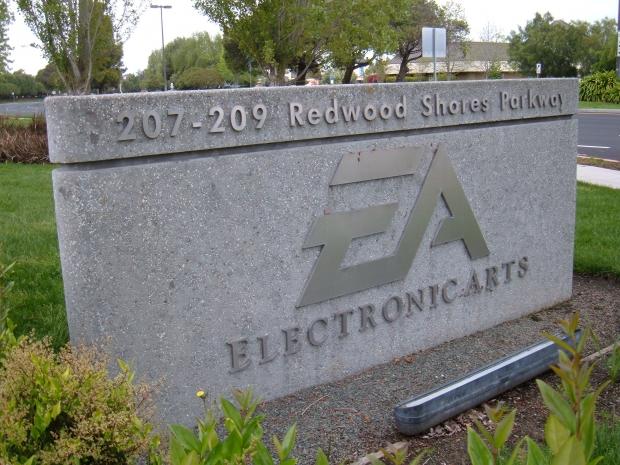 EA just reported positive Fiscal Year 2017 earnings from April 1, 2016 to March 31, 2017, and something in particular caught my eye: EA is making money hand-over-fist with "recurrent consumer spending," aka microtransactions, and live services, ie season pass additions like extra maps and other priced DLC. Just how much is EA earning in this digital sector? Over $1 billion.
Electronic Arts pulled in $1.682 billion in digital net sales with live services across PC and console in FY2017. This value doesn't even include digital net sales earned from mobile, which amounts to $682 million.
As I said above, live services includes a multitude of profitable sectors, including in-game purchases via microtransactions like FIFA and Madden Ultimate Team and Mass Effect: Andromeda packs, as well as season passes purchased for games like Battlefield 1 and separately purchased map packs, subscriptions like EA/Origin Access, and other content.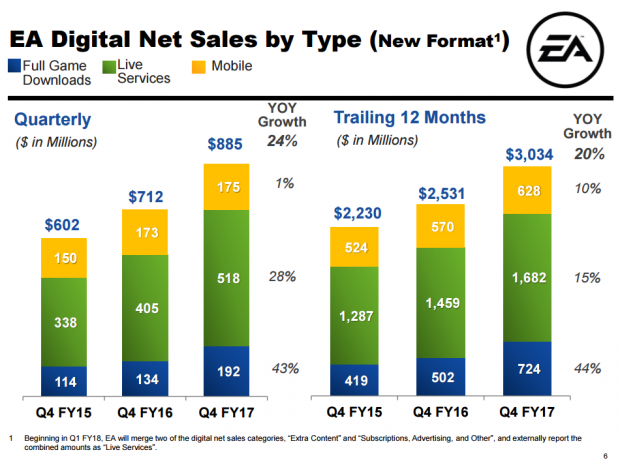 EA's total digital net revenue for FY2017 was $2.87 billion. Since the publisher has a massive array of microtransaction and live-service-powered games coming in FY2018, such as FIFA 18, Madden 18, NBA LIVE 18, and NHL 18, the company expects its digital net revenues to increase by 14.63% to $3.29 billion.
The main takeaway from these financials is this: don't ever expect EA to stop offering live services and embedding in-game purchases within its online-based games, and expect most of--if not all--of its future games to have some sort of online component that can be used to tap this lucrative market.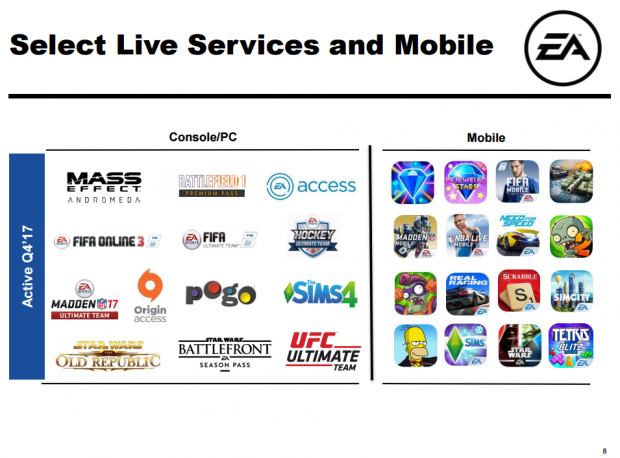 Related Tags