Tekken 7 runs at 900p on PS4 with rock-solid 60FPS
Tekken 7 hits a rock-solid 60FPS on PS4, but the resolution is reportedly closer to 900p than 1080p.

Published Sat, May 6 2017 12:24 PM CDT
|
Updated Tue, Nov 3 2020 11:55 AM CST
Tekken 7 will indeed hit a consistent and solid 60FPS on PS4, but the game apparently runs closer to 900p instead of 1080p.
Last year we reported Tekken 7 will run at 1080p 60FPS on PS4, however it appears that Bandai Namco's new fighter will hit a resolution that's closer to 900p than native 1080p. Eurogamer's Digital Foundry reports that the developer's choice of Unreal Engine 4 for Tekken 7 provides a bevy of visual upgrades at the expense of resolution.
"UE4 typically employs a form of temporal anti-aliasing that can make pixel-counting difficult, but the soft nature of the presentation doesn't seem to derive just from the extensive post-processing effects, but also from a native resolution that seems to resolve closer to 900p than the standard 1080p we tend to see on PlayStation 4 titles. Anti-aliasing coverage is also spotty at points, leading to visible jaggies across clean edges on some of the more industrial stages, which occasionally takes away some of the refinement from the presentation," Digital Foundry's Richard Leadbetter said after seeing Tekken 7 in action at a recent press event.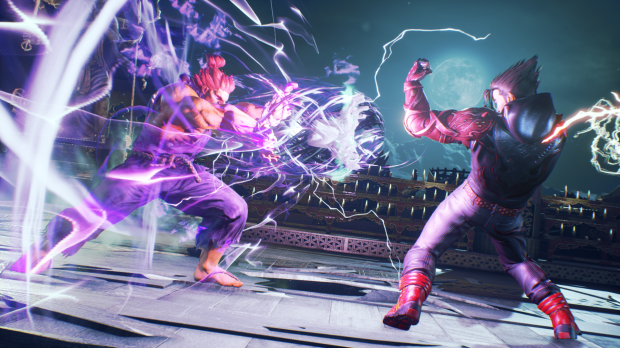 The important thing here is that Tekken 7 not only looks good, but also hits a butter-smooth frame rate. Timing is incredibly important in games like Tekken, and we're confident that Unreal Engine 4's scalability will enable fully unlocked resolution on PC with similar frame rates.
However I'm worried about how the game will perform on Xbox One. Developers typically have to make trade-offs to get titles working on the machine and I expect Tekken 7 will be no different.
Tekken 7 launches on June 2, 2017 and will have a season pass for extra fighters via DLC packs.
Related Tags