Sony's new God of War game will likely be a major highlight of its E3 2017 showcase, and we could see the game release this year.
According to a listing found on Portuguese website Gaming Replay, Sony's new Norse-themed God of War game will release on September 14, 2017, just days after Bungie's high-profile Destiny 2 sequel.
We expect God of War to be a huge spectacle of Sony's E3 presence, joining other big games like The Last of Us 2 and the new Spider-Man title.
As for the God of War game, Sony Santa Monica has chosen a unique Norse mythology theme for the game, and it'll take place at a fantasy period when gods walked the earth.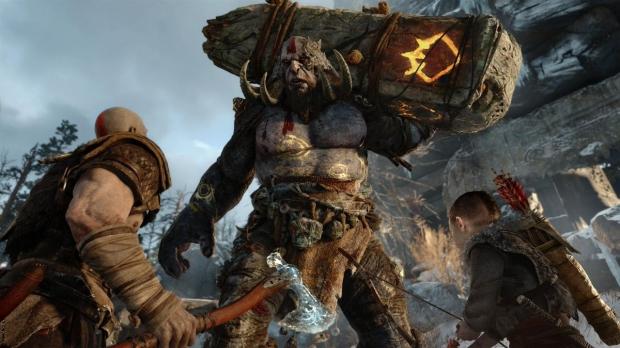 "It's a fun space to be in because it allows us to paint our own image of Norse mythology as opposed to anyone else's," Sony Santa Monica game director Corey Barlog told GameSpot.
God of War won't be set in the Viking age, however; it'll be set way before the age of Vikings during the time when the fog of myth and legend was first formed--that strange era where gods walked the Earth alongside man.
"A lot of people think Norse, they think viking, but there's really this amazing prehistory--the migration, and then prior to that, the pre-migration era. In the viking era 'The gods have abandoned us' [is a big theme]. Thor and Loki and Odin all walked the Earth at one point, but they're not around any more. [The vikings] fight for them, but [the gods] are not there. What we're saying with [the new God of War] is 'We're at a prehisory point, where gods did walk the Earth, when monsters were real, before they became extinct'."
There's strong evidence the new God of War game will take place during Ragnarok, the Norse end-times, and feature some cyclopean monstrosities such as Nidhoggr and the World Serpeng Jormungandr. Of course, like all of Sony's biggest games, God of War will be a PlayStation 4 exclusive.
Be sure to take this "leak" with a huge grain of salt, especially since God of War looks to be a massive project and it may release in 2018 rather than this year.