Musk says we are 2 years away from fully autonomous cars
By the end of 2019, Tesla could have level 4 autonomous system enabled.
Published Wed, May 3 2017 10:34 AM CDT
|
Updated Tue, Nov 3 2020 11:55 AM CST
At the recent TED conference in Vancouver, Elon Musk gave us some interesting insights into the future of transportation. He gave us the first look at how The Boring Company's tunnels might work, but he also spoke about the future of Tesla's autonomous cars.
Tesla's autonomous driving features are ahead of production cars, and its Autopilot can be classified as somewhere between levels 2 and 3 under the U.S. Department of Transportation's National Highway Traffic Safety Administration (NHTSA) five levels of vehicle automation. At this level, the car can act autonomously but requires the full attention of the driver, who must be prepared to take control at a moment's notice.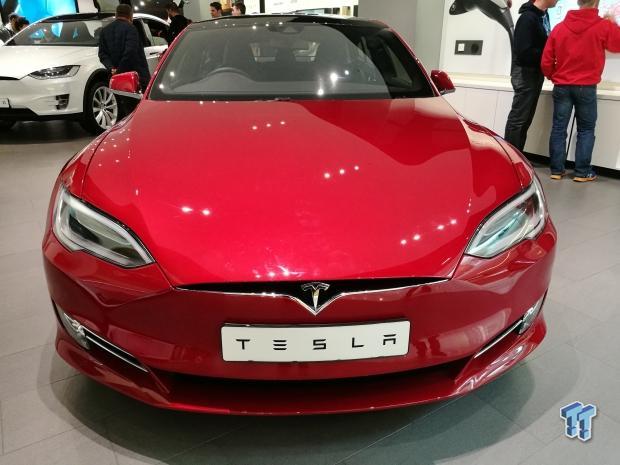 Elon Musk said that he believes that true level 5 autonomy is about 2 years away. He pointed out that the "full self-driving capability" option on the second generation Autopilot will enable level 5 autonomous driving, but that depends on software validation and regulations.
"November or December of this year, we should be able to go from a parking lot in California to a parking lot in New York, no controls touched at any point during the entire journey," said Musk.
But this still doesn't mean that the driver can just fall asleep at the wheel. When asked when is that expected to happen, he replied in about two years.
This should mean that by the end of 2019, Tesla could have level 4 autonomous system enabled, meaning the cars could drive themselves without a driver as a backup but not in all conditions.
Read also: First look at how Musk's underground tunnels might work
However, considering the rigorous tests and approvals which the system will need, it yet remains to be seen if Musk's two-year timeline would result in the complete autonomy of the vehicles.
Tell us in your comments what do you think, when will the cars have the ability to drive in all conditions without the driver as a backup?
Related Tags