Next-gen PS4 coming in 2018, analyst predicts
Sony should reveal a new higher-end PlayStation console by 2H 2018, according to analyst predictions.

Published Sat, Apr 29 2017 6:04 AM CDT
|
Updated Tue, Nov 3 2020 11:55 AM CST
On the heels of its new 4K-ready PlayStation 4 Pro console, Sony is expected to launch a third top-tier PlayStation console to counter Microsoft's premium native 4K Project Scorpio console.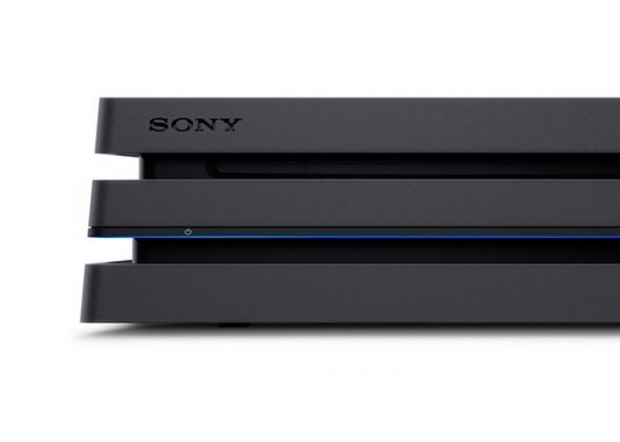 Macquarie Capital Securities analyst Damien Thong predicts that Sony will release a next-gen PlayStation console by the second half of 2018, according to reports from The Wall Street Journal's Takashi Mochizuki. Sony's new PlayStation systemwould coincide with the company's Fiscal Year 2018.
The Japanese games and entertainment titan recently released its Fiscal Year 2016 earnings, showing its Games and Network Services sector is once again its most valuable branch. Furthermore, Sony just hit its 60 million PS4 sales milestone.
Sony reported total consolidated sales and operating revenue losses of 6.2% year-over-year to $68.17 billion, and operating income losses of 1.9% to $2.58 billion. Sony's Games and Network Services branch, which consists of its PS4 and subscription services, rose by 6.3% ($420.5 million) to $14.79 billion in sales, and earned $1.21 billion in operating income.
Sony's FY2017 guidance reveals it predicts its Games and Network Services earnings to rise by 14.6% ($308.47 million) to $16.94 billion in sales, and $1.52 billion in operating income.
Sony's PlayStation 4 Pro is primarily built on a customized Polaris-grade GPU from AMD, featuring a splash of its next-gen Vega graphics architecture as well. However, the PS4 Pro's built-in CPU is outdated, leading to some bottlenecks in 4K performance. Many feel that the PS4 Pro was released too soon as a means to one-up Microsoft's Project Scorpio which won't be out until Holiday 2017. Once Microsoft's 4K Xbox hits, it'll be Sony's turn to strike back with an answer to the beefy 6TFLOP system.
While WSJ's Mochizuki specifically says "next-gen," I believe industry analyst Damien Thong meant the new PlayStation console will be an iterative system, not a new PlayStation 5.
Sony has put far too much effort into the PlayStation 4 to just scrap it and reset everything with a brand new console generation.
By treating consoles as siblings in a "family," the iterative console cycle has tons of benefits over traditional reset cycles such as the evolution from the PS2 to the PS3.
I expect this "next-gen" PlayStation will simply be a beefier PlayStation 4 that pushes persistent native 4K gaming and fully leverages the might of Sony's massive array of PS4 games. This would be Sony's move of answering Project Scorpio and retaining all of the major features and benefits that players enjoy now.
Just double check Sony's financial earnings above to see just how important the PlayStation brand is to the company, especially its current PlayStation 4 generation. I don't foresee Sony changing generations any time soon--possibly not until 2022 or beyond.
As Sony's financials only discuss previous and current fiscal years, the reports mention nothing about its 2018 calendar year. Remember that 2H 2018 would be Sony's Fiscal Year 2018, which is held from April 1, 2019 to March 31, 2020. We shouldn't hear any information or rumblings about a new console until after April 2018 at the earliest.
Related Tags