Nintendo and Sega showcase new Sonic Forces and Sonic Mania footage in yesterday's Nintendo Direct.
The Sonic Forces footage showed some interesting tidbits, revealing two different timelines: a dystopian modern world on the verge of destruction by Eggman's monstrous robots, and the stylish and colorful classic world we know and love. The Modern Sonic portions of the game are action-based 3D sequences, whereas the Classic Sonic section heralds to the old-school platformer we grew up with on the Sega Genesis. Both Modern and Classic Sonics will team up to fight Eggman in the Modern world.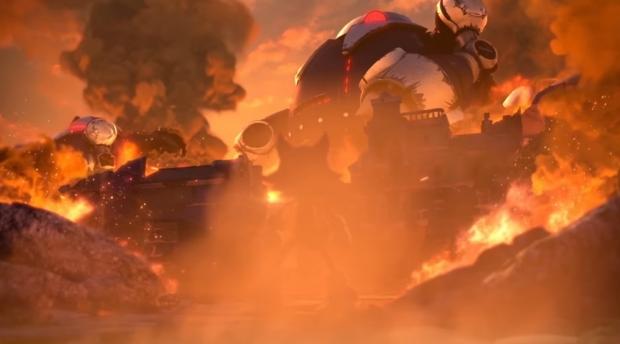 Also...who is that "mysterious new ally"? Many speculate it could be Bubsy...but it surely couldn't be. Right?
"The Sonic Forces portion of the Nintendo Direct highlighted Modern Sonic gameplay, revealed the very first look at Classic Sonic gameplay, and teased of something else to come. Stay tuned as SEGA will reveal more from Sonic Forces soon," a SEGA PR rep told us.
The Sonic Mania segment was more vivacious and simplistic, showing us the return to our childhood nostalgic roots. Sonic Mania will feature new stages and a bunch of old classic stages from early Sonic games that have been "souped up," including Green Hill Zone, Flying Battery Zone, and the new Studiopolis level.
Sonic Forces will release Holiday 2017 on the Nintendo Switch, whereas Sonic Mania will launch Summer on the new handheld-console hybrid.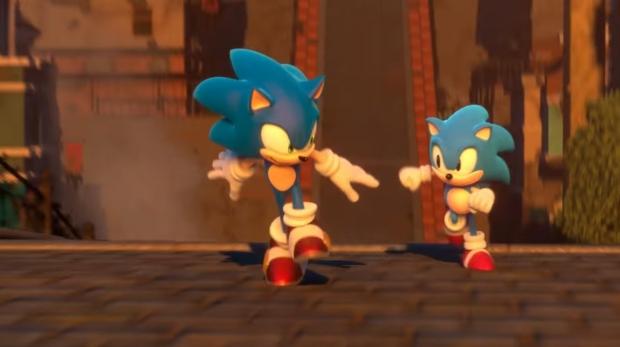 We've also acquired new Sonic Forces info from Famitsu, Japan's popular games magazine:
The third character in Forces will be an "unexpected character". Sonic Boom Sonic is NOT in the game. However, the third character "plays an important role in the story, and embodies the overall features of the game".

There is a circular ring of white stars above a Mirage Saloon screenshot in Sonic Mania, suggesting the return of Sonic 3's bonus stages.

"The boost system from Sonic Unleashed is present, as well as stages based on reaching the goal and clearing them a certain time limit also seem to be present."

"Classic Sonic stages are based on side scrolling 2D action." Apparently, they will also have a twist.

Sonic Forces will be at E3 this year.

Sonic Forces' story summary from the magazine: "Dr. Eggman took over 99% of the world. Sonic and the "Resistance" members are fighting. Then another Sonic appears..." It then talks about Classic Sonic appearing, Classic and Modern being two different style, and then there being a third one.

Morio Kishimoto is the director of Sonic Forces. He designed Secret Rings, Black Knight, and Sonic Colors. He also directed Sonic Lost World.

Sonic Forces has been in development since 2013, and started around Sonic Lost World's release.

"Forces was chosen as a subtitle from it meaning "power" and "army". Two strong forces (Sonic and co vs. Eggman) are facing off in the game."

"This time, Sonic is fighting an Eggman who has nearly taken over the world."

2017, with the release of Sonic Forces and Sonic Mania, is a "continuation" of Sonic's 25th anniversary.

The game won't be all dark and gloomy. There are some lighter stages in Forces.