Windows Store cracks down on emulators
Game emulators now break Windows Store's terms of service, but the storefront is still rife with them.

Published Fri, Apr 7 2017 12:16 PM CDT
|
Updated Tue, Nov 3 2020 11:56 AM CST
Microsoft has nixed a key game emulator from the Windows Store an in effort to crack down on piracy.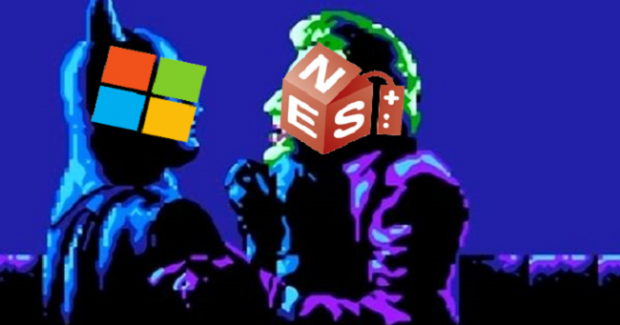 Game emulation is widespread across PC and Android, and even the Windows Store has its sources. But Microsoft is making an earnest effort to push game emulation off the Windows Store, and has since removed apps like NESbox's popular Universal Emulator from the storefront.
Not content with just removing the infringing app, Microsoft now deigns emulators as breaches in the Windows Store terms of service. "Apps that emulate a game system are not allowed on any device family," reads the revised policy mandate.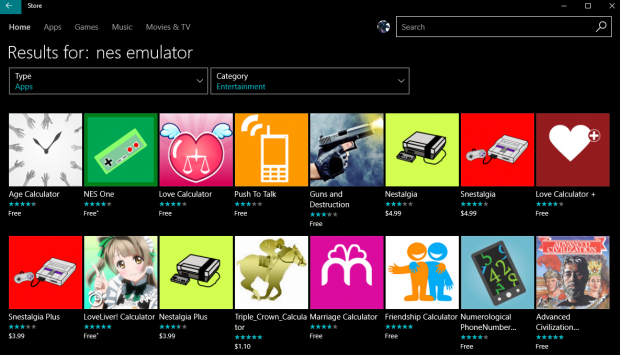 Oddly enough, there's still a bunch of game emulators on the Windows Store. A quick cursory search revealed five NES and SNES emulators, and I found emulators for a bunch of systems including Genesis, Game Boy Advance, and Nintendo 64--along with the myriad of NES and SNES apps.
I'd imagine these apps will get the killswitch in due time, but for now, they're up and running.
It'd be interesting to know whether or not games industry players like Nintendo, Sega, Square Enix, and even Sony had anything to do with Microsoft's policy amendment. Nintendo has a strong anti-piracy stance, and the most popular emulators tend to be old NES and Super Nintendo games.
Related Tags