Destiny 2 'leak' reveals September release date
Possible leaked poster claims Destiny 2 will have a beta test and drops in September with more PS4 exclusive content.

Published Thu, Mar 23 2017 5:15 PM CDT
|
Updated Tue, Nov 3 2020 11:56 AM CST
A purportedly leaked Destiny 2 promo poster has surfaced, suggesting Bungie's second Destiny game could release on September 8, 2017.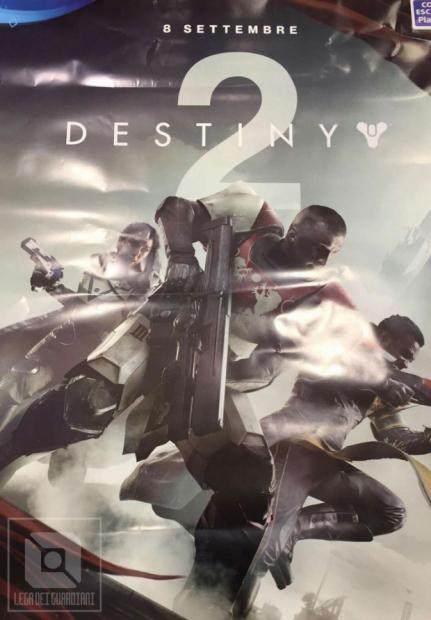 While the Destiny 2 poster's authenticity is still unconfirmed, it's mention of PS4 exclusivity has pretty much convinced the Destiny community that it's indeed real. The poster is stamped with Sony's instantly recognizable "PlayStation Exclusive Content" seal, echoing Sony's timed exclusivity deal on original Destiny content. The timed exclusivity deal gave PS gamers access to armor sets, weapons and strike missions before Xbox owners, and the deal isn't yet over. Destiny 2 will launch on PC this time, so PS4 gamers will have an extra community pissed at them this time.
Destiny 2 will also have a beta test, according to the leak, but we didn't need any special foresight to guess that one. Destiny 2 is expected to fold in both consoles and PC so the always-online in-game world will need quite a bit of testing (PC gamers will rip it to shreds if Destiny 2 isn't up to snuff). I also expect that history will repeat itself once more and PS4 owners will get exclusive access to Destiny 2's alpha test.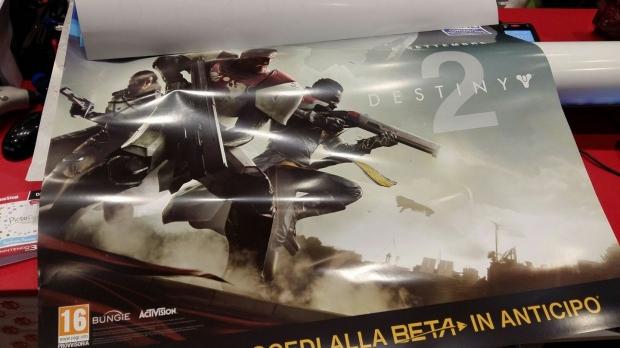 Bungie has yet to officially confirm the leaks as valid, but Activision has confirmed that Destiny 2 will indeed launch in 2017, and there's lots of reports on what the sequel will be like.
For now be sure to take this with a grain of salt. This "leak" could still indeed be fake, and I'm not too impressed with the poster's actual visuals. It's very un-epic to me and really betrays that grand interstellar sci-fantasy the original Destiny encapsulated.
Activision may announced Destiny 2 at E3 2017 in June, likely at Sony's press event.
Related Tags