Mass Effect: Andromeda on PC is Origin exclusive
The PC port BioWare's biggest Mass Effect game yet will only be available on EA's Origin client, no Steam release coming.
Published
2 minutes & 0 seconds read time
Mass Effect: Andromeda's PC port will deliver the ultimate experience in many ways: uncapped frame rates, proper 4K gaming, 21:9 ultrawide support on day one, better visuals and PC-wide optimizations through DICE's powerful Frostbite 3 engine. But there's one caveat: it's exclusive to EA's Origin client.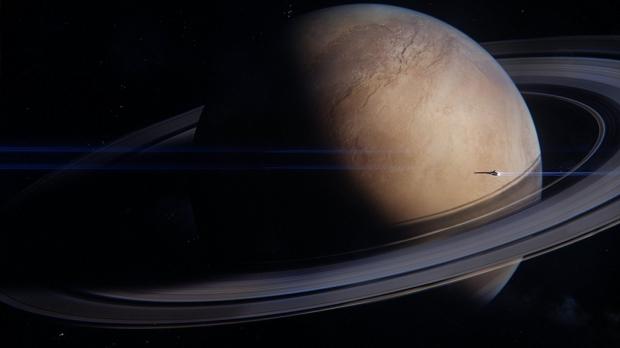 If you want to play BioWare's latest and greatest new Mass Effect game on PC then you have two options: buy the game physically in DVD form or pick it up on EA's Origin client. BioWare has confirmed that Mass Effect: Andromeda won't be sold on Steam. This is likely to secure the game with Origin client DRM.
@thatColtondude No, sorry. PC version will be available via Origin or by disc (physical).

— Ian S. Frazier (@tibermoon) January 2, 2017
Although I do think Mass Effect: Andromeda's combat looks amazingly fun, and the spell combos will be an absolute blast, it's important not to forget the game will have some trade offs.
First off, ME: Andromeda will have microtransactions in its online multiplayer portion, specifically card-based purchases.
Secondly we're locked to Origin to experience the definitive version of the game. I personally don't find this to be a bad thing, but many gamers avoid the client and disapprove of the overall system EA has set up and prefer to get games from Steam.
Read Also: Mass Effect: Andromeda's combat looks amazingly fun
Also remember that a 10-hour Mass Effect: Andromeda demo trial will be available five days early for EA Access and Origin Access subscribers.
BioWare has confirmed that the progress you make in the trial will carry over to the main game, so this may be another reason why the game is locked to Origin on PC.
EA expects to sell about 3 million copies of Mass Effect: Andromeda in its first week of availability, but I'm betting that those forecasts are mostly based on console sales. Given how gamers approach Origin I'm wondering if the client's PC exclusivity will affect possible sales or not.
Either way though I expect the game to sell quite well, and I think most people will work past their Origin worries to experience BioWare's "biggest game ever."
Read Also: A closer look at Mass Effect: Andromeda's power combos
Mass Effect: Andromeda will release on March 21, 2017 for PS4, Xbox One and PC. Check below for complete PC spec requirements for the game.
MINIMUM SYSTEM REQUIREMENTS
OS: 64-bit Windows 7, Windows 8.1 and Windows 10

PROCESSOR: Intel Core i5 3570 or AMD FX-6350

MEMORY: 8 GB RAM

VIDEO CARD: NVIDIA GTX 660 2GB, AMD Radeon 7850 2GB

HARD DRIVE: At least 55 GB of free space

DIRECTX: DirectX 11
RECOMMENDED SYSTEM REQUIREMENTS
OS: 64-bit Windows 7, Windows 8.1 and Windows 10

PROCESSOR: Intel Core i7-4790 or AMD FX-8350

MEMORY: 16 GB RAM

VIDEO CARD: NVIDIA GTX 1060 3GB, AMD RX 480 4GB

HARD DRIVE: At least 55 GB of free space

DIRECTX: DirectX 11
Related Tags