Mass Effect: Andromeda's combat looks amazingly fun
Mass Effect: Andromeda's combat looks like a ton of fun, and here's why.

Published Mon, Feb 20 2017 8:00 PM CST
|
Updated Tue, Nov 3 2020 11:56 AM CST
I admit I had my worries about BioWare's new Mass Effect: Andromeda game. But after watching the latest combat trailer, most of those worries were dispelled. The game's battle system is a breath of fresh air. The same way Dragon Age: Inquisition pushed the bar for its own franchise, ME: Andromeda does the same for Mass Effect. The latest game was built from scratch on DICE's advanced Frostbite 3 engine, and it clearly shows: this time around we have such massive freedom and flexibility that it genuinely feels like a next-gen sci-fi action game.
The battle formula for ME: Andromeda is incredible dynamic and is heavily action-based. But this time around players have even more freedom than before and can leverage their skills, abilities, and little tricks to unlock seriously satisfying combat. Players can mix and match tons of different skills: freeze an enemy with Cryo Blast and slam into them with jetpack acceleration to smash them to smithereens.
In this article we'll highlight some of the reasons why the game's combat is so satisfying with visuals in the form of GIFs.
Power skill combos are still in the mix, but now you'll be able to actually combine different strategies outside of those skills: jump high with your jetpack and hover in the air while firing off a devastating flak cannon shot, or teleport in close to slice and dice enemies with an Asari blade (yes, ME: Andromeda has swords!)
Apart from strafing like a Spartan and lifting off in the sky like Iron Man, you can even teleport towards and away from enemies. This is especially useful if you need to close the distance and slam a baddie with a Krogan hammer, or blast them with a shotgun.
Mixing up powers can have devastating and often hilarious effects as well. For example, you can fire off a Singularity attack via the Biotic tree to disrupt and pull enemies close to a devastating "black hole," and blast fire on them with Incinerate while they're held by the gravitational pull.
That distinct feeling of "anything can happen" is ever-present in the game's footage. Players can find new and inventive ways to take out foes by experimenting with the formula by mixing skills, weapons, and tactical know-how. In many ways this game will make us feel like kids in a candy store by giving us so many options to dispatch our foes with deadly grace and style.
Mass Effect: Andromeda will launch on March 21, 2017 on PS4, Xbox One and PC. Click here for our massive catalog of ME: Andromeda content.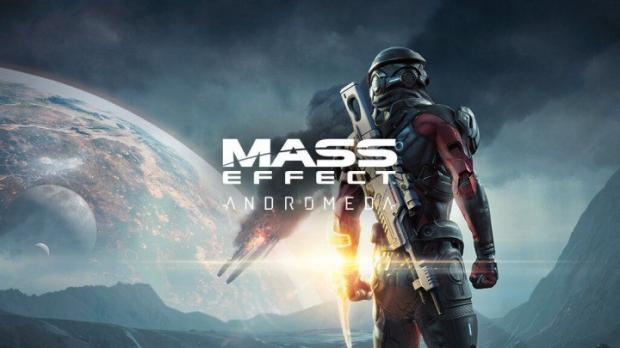 Related Tags