Xbox boss 'really happy' on Project Scorpio's progress
Project Scorpio's overall design process is going well, and the Xbox team is pretty satisfied with the system so far.

Published Tue, Jan 24 2017 2:22 PM CST
|
Updated Tue, Nov 3 2020 11:56 AM CST
Microsoft is busily preparing its new "monster" Project Scorpio console, which will be the world's first enthusiast-grade console that continues blurring the line between desktop PCs and traditional consoles. But where is the "beast"? Microsoft still isn't ready to unveil the system just yet, but we should see it showcased at E3 2017 in June.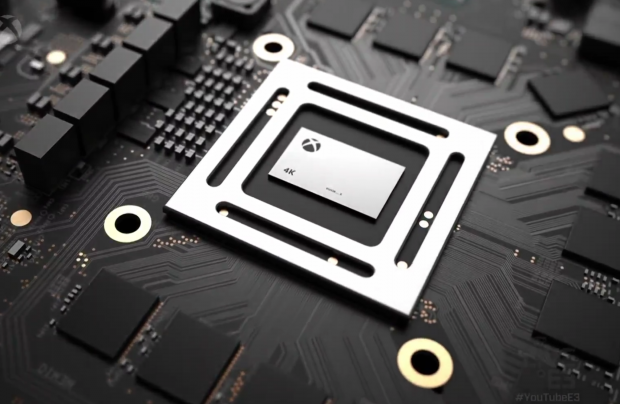 Based on what we've heard about Project Scorpio's progress, the system should meet its original Holiday 2017 release date. In fact, Xbox division head Phil Spencer says the Xbox design team is making strides on the system. When asked if Project Scorpio will be revealed pre-E3 2017, Spencer said: "Really wish I could, design team is doing their "thing" again, really happy with what they've been able to do."
Besides the actual hardware specifications and onboard SoC power, one of the main mysteries behind Project Scorpio is it's outward appearance. Given the impressive design of the Xbox One S, I think Microsoft should go all out with Project Scorpio; I still contend it needs to have a specific color scheme that differentiates it from its predecessors, but it'd be super neat to have a clear window on the console and maybe some RGB/lime green/white/silver lighting effects to boot.
Hell, maybe Microsoft could take a tip from AMD's stock Radeon cards and have the words "XBOX" light up in lime green, the same way Radeon cards do.
Read Also: Project Scorpio won't be $399, and here's why

As far as internal specifications, we expect that Project Scorpio will fully leverage AMD's new Ryzen CPU and Radeon Technology Group's upcoming Vega GPU architectures.
Redmond has said Project Scorpio will deliver native 4K gaming, and we can expect 1080p 60FPS HDR along with 4K upscaled performance to boot. This would take some serious graphics peformance, especially in a scaled form-factor befit of a console SoC; while desktop-grade Polaris GPUs are capable of just about hitting Project Scorpio's 6.0 TFLOPs of compute power, those are desktop-grade video cards, not the scaled GPUs that we find in consoles.
Remember console GPUs won't ever equate to a dedicated desktop video card; console graphics are always scaled out of necessity.
Read Also: Project Scorpio mentioned at AMD's Vega CES 2017 booth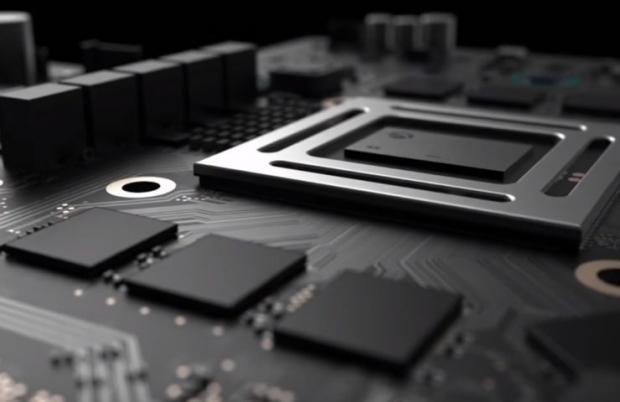 In any case, what do you think Project Scorpio could look like?
Will it look like a sleeker Xbox One S? Probably not, especially with all that high-end power under the hood. Project Scorpio needs a specific design that matches its enthusiast form factor and the hardware within, and Microsoft has already revealed what looks to be a blower-style fan to cool the system's SoC.
Personally, I think the system's internal components are much more important than its exterior, but Microsoft has a rare opportunity to reinvent themselves here, and they should absolutely take it.
So Project Scorpio should look striking--it should look like a "monster," but also like a console.
Project Scorpio will launch in Holiday 2017, likely for a price point of $599 or so. Check below for everything we know about the console so far.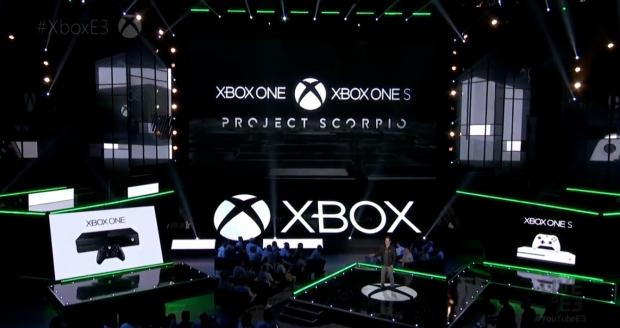 Project Scorpio confirmed specs:
6 TFLOPs of performance

320GB per second memory bandwith

8 CPU Cores
Everything we know so far about Project Scorpio:
Related Tags