Xbox: we'll take risks, but first party is critical
Following Scalebound's cancellation, Xbox division head Phil Spencer says the brand will continue taking risks--but first party games come first.

Published Thu, Jan 12 2017 5:40 AM CST
|
Updated Tue, Nov 3 2020 11:57 AM CST
After Scalebound was cancelled, Xbox gamers started to doubt the company's strategies. Xbox division head Phil Spencer felt the weird vibes, and responded on Twitter with specific affirmations that the brand would still take risks--but first party games are most important.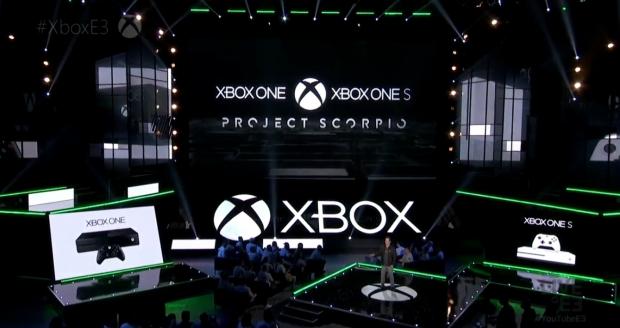 Phil Spencer pretty much underlined what we've known for a while now: Microsoft cares most about its first-party Xbox games and will invest the most time, effort, and money into them. This isn't just Microsoft--everyone, including EA, Ubisoft, and Activision--only want to do safe bets. Now Spencer has said that Xbox will continue taking risks to make certain games, but I think Scalebound was a big eye-opener for Microsoft shareholders, and I don't think his affirmations are as strong as we'd like to believe.
"...I know we have to take risks, I want everything we start to turn out great, to take risks, create diversity," Spencer said on the platform. "I won't abandon signing independent studio projects but... first party internal studios are critical."
Concerning Scalebound's cancellation, Spencer said: "It hurt me as well and to the community I apologize."
In reality, however, I feel that the Xbox brand is no longer it's own branch: it's merged with Windows 10, for all the good and bad that brings. Microsoft currently has its fingers in a lot of pies, so to speak: it's unifying all of its hardware on a OS-level while building enhancements for Windows 10 PCs (which powers cross-platform gaming, devtools, and much more), working on its beastly 4K-ready Project Scorpio console, making new Surface hardware, and everything that's involved with the Xbox brand as a whole.
The company has a lot going on, so it's not going to be 100% focused on Xbox--definitely not in the same way that Sony has gone all-in on PlayStation.
So what does this mean? I feel that Xbox will continue doing what it's been doing, for good and ill. I feel that Phil Spencer's (and all the Xbox execs) heart is in the right place, but the reality is that there's certain constraints they're under and Microsoft isn't exclusive to the Xbox brand.
I think that we'll continue to see strong emphasis on first-party games, with mild pushes towards third-party exclusives, and Xbox relying on its Xbox One and Xbox 360 backward compatibility for Project Scorpio's release. This could be a huge mistake, and depending on what kinds of surprises the company has in store at E3 2017, Project Scorpio may launch with a lackluster games library that doesn't push the hardware to its limits.
@LeoCasablancas @aarongreenberg @Xbox Good feedback, I know we have to take risks, I realize right now probably sounds hollow but I agree

— Phil Spencer (@XboxP3) January 11, 2017
@DevinKyleO I won't abandon signing independent studio projects but I agree 1st party internal studios are critical.

— Phil Spencer (@XboxP3) January 11, 2017
@XboxPY15 It hurt me as well and to the community I apologize. I want everything we start to turn out great, to take risks, create diversity

— Phil Spencer (@XboxP3) January 11, 2017
Related Tags