Wii U emulator breaks 4K resolution barrier
Wii U emulator Cemu can now play games at more than quadruple their native 720p resolution.

Published Wed, Jan 11 2017 8:42 AM CST
|
Updated Tue, Nov 3 2020 11:57 AM CST
Wii U emulator Cemu can now play the console's games at 3840 x 2160 resolution, which is more than four times the system's native 720p resolution.
The latest version of Cemu 1.70 allows users to play Wii U games like Bayonetta 2, Xenoblade Chronicles, and Super Mario 3D World in pristine 4K, provided they download the required 4K texture packs. Thanks to its lackluster and outdated hardware, the Wii U is only capable of rendering games at a max 1080p resolution, however most of its games are simply rendered in native 720p and upscaled to 1080p.
Cemu can break that barrier thanks to the flexibility of Windows and the raw might of dedicated desktop-grade video cards. In fact, Cemu itself is quite intensive and requires dedicated GPUs and barely runs on integrated Intel graphics. Enabling 4K graphics on Wii U games was quite a complicated endeavor, and required the Cemu dev team to actually patch the game code itself.
"Increasing the resolution can only be done by patching the game code, or by implementing game-specific hacks into the emulator.

"For comparison, other emulators like Dolphin can just scale up everything by 2x and it will work (with some exceptions). If I do the same in Cemu it will break almost every 3D game since quite a large number of shaders rely on pixel-perfect precision and accurate filtering.

"tl;dr; It can be done but it's really low priority. Also note that MSAA is not supported yet, that's why some games look terrible in fullscreen mode.

"In other emulators Ogl is unaffected with new AMD drivers. Strange. Maybe Exzap will find out something about it.

"Other emulators also don't try to emulate a current-gen platform (not talking about specs & performance here, just pure hardware functionality) and in order to do that, Cemu needs to do a lot of unconventional stuff.

"Fun fact: Cemu has workarounds for bugs on both, NVIDIA and AMD hardware. NVIDIA recently fixed a number of those bugs while AMD seems 100% busy with Vulkan support. Guess in a year or so we can remove all the workarounds when the drivers have matured.

"Oh and before another smartass comes along and says "Why don't you use DX12 then? It has less bugs", the bugs are low level shader issues, they occur on all APIs."
The graphics packs for this emulator are now available for Cemu's Patreon backers and will be rolled out to the public on January 16.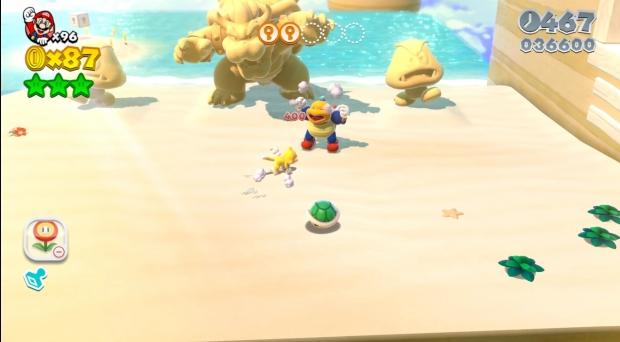 Related Tags