The HTC 11 should be unveiled sometime next year, possibly at MWC at the beginning of February, or shortly afterward like they did with the HTC 10.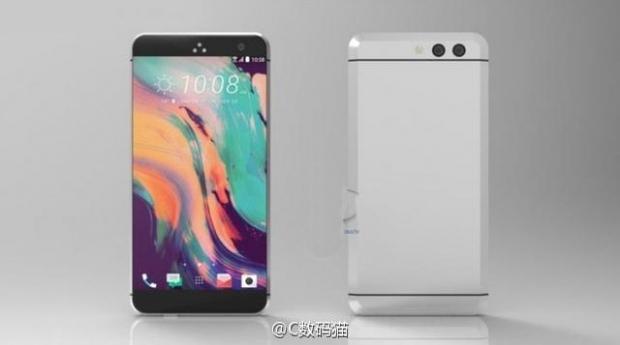 Not much is known about the phone at this point, but a photo of the HTC 11 recently leaked on the Chinese social network Weibo. Have in mind to take the photo and the leaked specs with a grain of salt since they can not be confirmed at this point.
The leaked photo shows that HTC 11 features a dual rear camera with 8MP selfie camera. The post says that HTC 11 will have a beefy 3700 mAh battery, an improvement from 3000 mAh battery that HTC 10 has.
According to the rumor, the HTC 11 will rock a Qualcomm Snapdragon 835 chip, the first 10nm SoC in the world, meaning it will also support Quick Charge 4 which gives you 5 hours of talk time in just 5 minutes of charging.
The phone should come with 8GB of RAM and 256GB of internal storage, which is nothing to dismiss.
The source says that we should expect to see a 5.5-inch display with a resolution of 2560x1440.
As for the price, the source says HTC will charge you around $691 for the phone.
While I'm not really sure how good this phone will be so early before its expected launch, I do know that HTC did build a fantastic device with the HTC 10 and I expect that they will crank it up to 11 with the new HTC 11.