Thermaltake has announced the Core X71 Thermal Glass Edition PC case, featuring a tempered glass window to show of your rig, modular components, and a spacious full-tower chassis with plenty of room for high-end enthusiast hardware.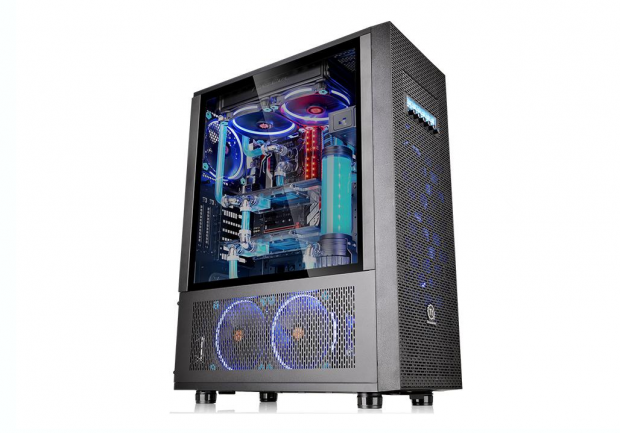 The Core X71 Tempered Glass Edition is a modified version of the Core X71 case that features 4 mm-thick tempered glass side windows. The chassis features a dual-compartment optimized for easy installation and modular expandability, and fits bigger HPTX/XL-ATX/EATX motherboards and video cards above 350mm. Users can also install a AIO liquid-cooling solution into the Core X71 as well as a multitude of fans for air cooling.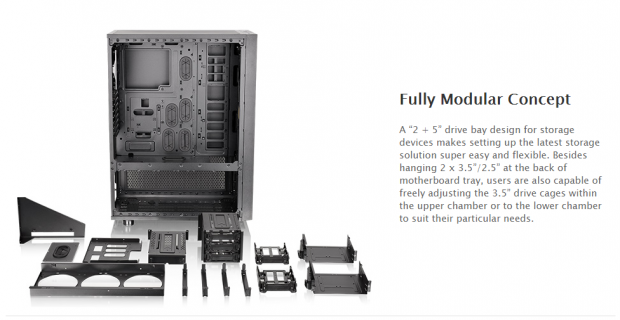 "Designed for high-end gaming system compatibility, the Core X71's modular drive racks allow users to easily install up to seven data storage devices, a dual expansion slot VGA of up to 420mm in length, and a tower CPU cooler as high as 180mm. Even with a high-wattage PSU stretching to 220mm in length, the Core X71 still leaves plenty of interior space for cable management. Moreover, a 480mm radiator can be installed at front of the chassis, delivering superior cooling performance."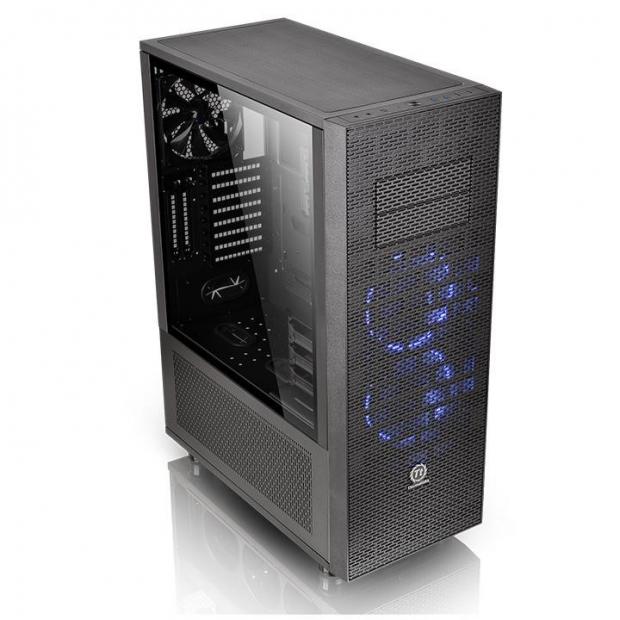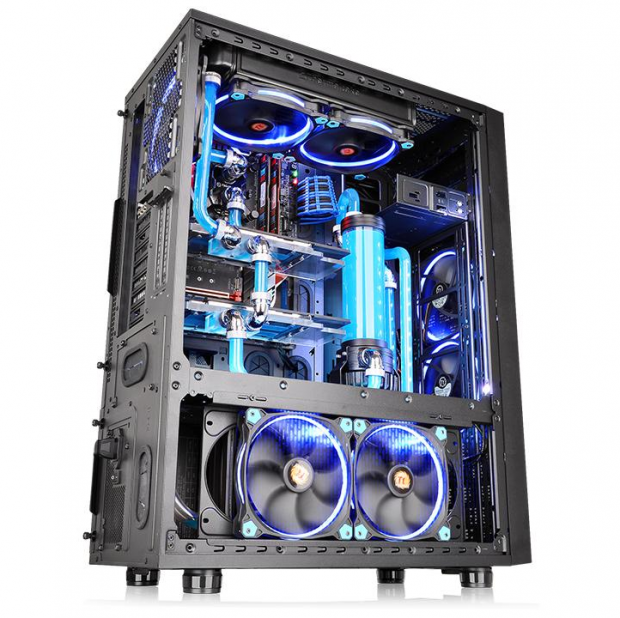 Thermaltake has yet to release pricing or availability for the Core X71 Tempered Glass Edition case, and be sure to check below for full specifications and fan size info.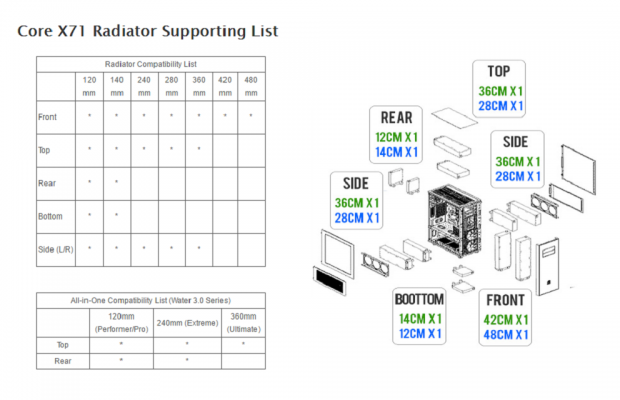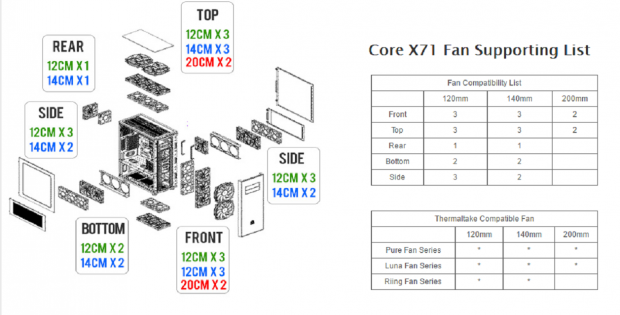 Thermaltake Core X71 Tempered Glass Edition Specifications