Huawei, the most profitable Android manufacturer in Q3 2016, will unveil their concept phone under the Honor brand on December 16th.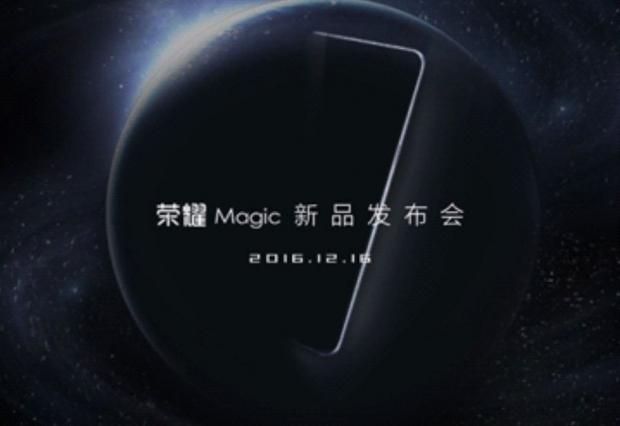 Not much is know about the Honor concept smartphone, but Huawei posted a teaser that reveals the name of the device - Honor Magic.
We do not yet know if the concept will truly be magical or not, but there are a lot of rumors floating around. Some claim the concept smartphone might not have standard phone parts such as a speaker or camera, which would mean that Huawei decided to go for a modular type of phone. Other suggest that Honor Magic will have a curved display.
We'll have to wait a week to see if any of the rumors are true and it will be interesting to compare Huawei's concept smartphone to Xiaomi's MIX concept, which attracted lots of attention because of its stunning design.