In case you ever wondered how a car with 41,999 LED lights would look like (couldn't they have fit just one more?!) Lexus has you covered.
To promote the new video of a UK singer Dua Lipa, Lexus partnered up with Vevo and the result is the Lexus LIT IS, a 2017 Lexus IS version of the car with the addition of 41,999 programmable LED lights.
The LEDs were placed on the car manually and if placed end-to-end, would stretch half a mile in length. The LED lights can also change colors in response to human gestures and music, which made it perfect for the promotion of the music video.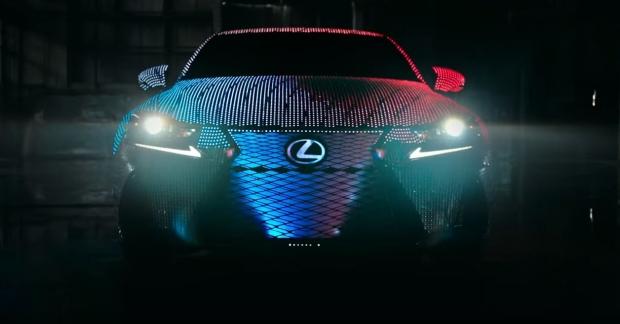 Three distinct modes allow the LIT IS to interact with sounds and people in its vicinity. Attract mode features a loop of colorful graphics that highlight the strong lines of the IS and play into its bold styling. Music Viz mode is designed to respond to music, as the LEDs will create custom, responsive displays that perfectly sync to any song. Gesture mode allows the motion of the LED animations to be controlled by users' hand movements with the help of a gaming console. This mode directly connects the car and the driver, allowing the person to send a signal and see the car respond.
Don't expect to see this car in the streets, but it is an interesting project that shows what combination of technology and art can do.