Final Fantasy XV beaten in just 10 hours
Final Fantasy 15's story is supposed to take up to 50 hours to beat, but these skilled gamers beat it in just 10-15 hours.

Published Tue, Nov 29 2016 1:35 PM CST
|
Updated Tue, Nov 3 2020 11:57 AM CST
Although Final Fantasy 15 literally just released across the globe, a skilled Japanese gamer has already beaten the main campaign. How long did it take? Just 10 hours.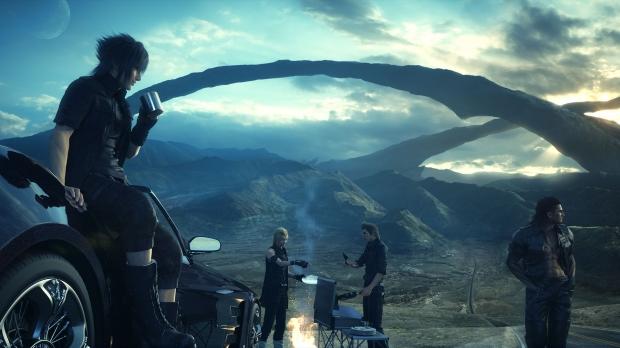 The Japanese gamer uploaded his proof to 2ch, a popular Japanese message board. By skipping all the cutscenes and rushing through the main story, the player beat the game in approximately 10 hours and 36 minutes. When you beat Final Fantasy 15's main campaign, the game issues you a specific certificate with a time-stamp, but there's a possibility the image was doctored.
For comparison's sake, Final Fantasy 15's game director Hajime Tabata says that the game's main story should last 40 to 50 hours of gameplay including cutscenes.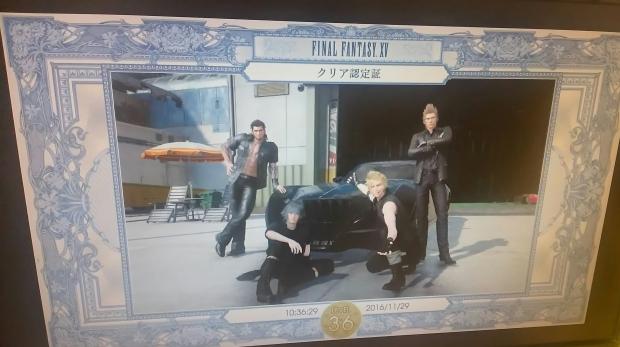 In fact, Tabata mentioned the game could take up to 200 hours to completely beat.
"In terms of clearing the main story, we're anticipating about 40 to 50 hours of gameplay, so there will be that at the very least. But there are a lot of side quests and extra stuff. With that alone, we're looking at about 100 hours of gameplay.
"So if you count all of that, we're looking at about 200 hours total if you clear everything.
"Fans have been waiting for quite a while, so we want to make sure there is a lot to enjoy when it's out," Tabata said during an E3 2016 showcase.
But this isn't the only speed run we've seen: Twitter user @AgohigeSinzi beat the game in just 15 hours.
FF15 生主最速クリア出来ました。皆さん放送見に来てくれ方ありがとうございます。

クリア時間 15:05:23

レベル 37

2016/11/29

みんなとED見れなかった事がつれーわ。 pic.twitter.com/selowRvY72

— シンジ (@AgohigeSinzi) November 29, 2016
Another Japanese Twitter user with the handle @96nKsk says he beat the game in 13 hours 57 minutes without skipping any cutscenes.
FF15クリアしました

イフリート戦が楽しく熱すぎた

今後はアビ揃えて戦闘掘り下げてみようかな pic.twitter.com/tXjWahv5Qf

— XV (@96nKsk) November 29, 2016
スキップ無しで13時間57分くらいで一度バグに遭って時間喰ったからあれなかったら45分とかだと思う

— XV (@96nKsk) November 29, 2016
This is pretty crazy considering how massive the in-game world is, but also bear in mind that these gamers spent a consecutive amount of time with Final Fantasy XV, and played it through a continuous marathon session. Still, though, it's quite an impressive feat and I'm curious to see if anyone can beat these records in the future.
Final Fantasy XV is out now on PlayStation 4 (with a PS4 Pro patch) and Xbox One. I just got my hands-on a copy of the game, so keep a look out for some impressions as well as our official review in the future!
Related Tags