French digital security company Oberthur Technologies has developed a revolutionary new bank card that should make it very difficult for fraudsters to do any damage to your account. Called Motion Code, the technology sees that three digit PIN on the back of your card change every hour for three years, meaning anyone who steals your card or acquires the digits will have minimal time to spend your money.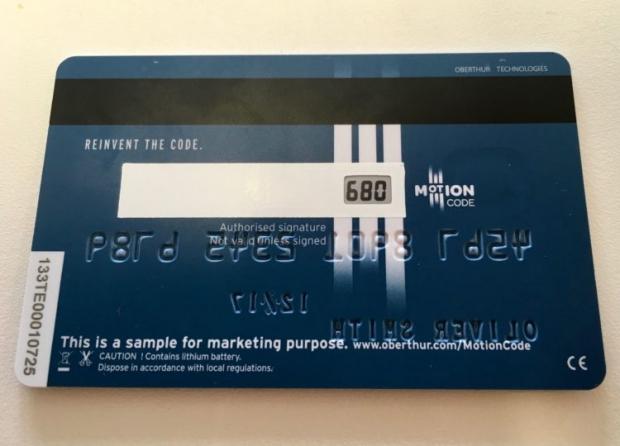 Most fraud occurs hours or days after cards are stolen, but no doubt the criminals will catch on and spend the money quicker upon recognizing a Motion Code card.
The downside is added difficulty in using your card remotely: no longer will you be able to memorize the PIN and use it regardless of whether you have your card on you or not. But for most, it's likely well worth it.
The new cards are being rolled out by French banks Société Générale and Groupe BPCE starting today, following last year's successful pilot test. Oberthur is currently testing in Poland and Mexico as well, and hopes to do the same in the UK before long.