Microsoft has been touting the 4K gaming abilities of its new Project Scorpio Xbox console, but when Microsoft's Albert Penello spoke with The Guardian recently, he talked about Microsoft's full 4K gaming on the Xbox Scorpio, and how developers will have to deal with new challenges.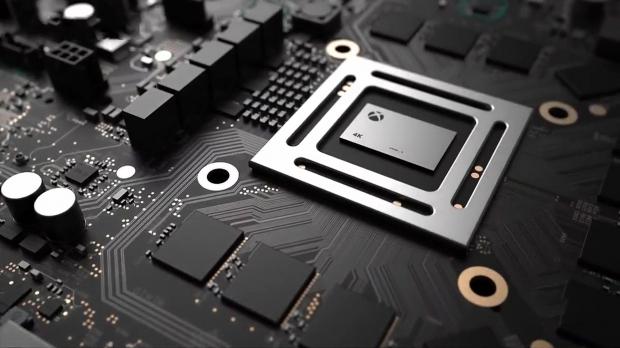 It looks like we won't be seeing 4K 60FPS on the Xbox Scorpio anytime soon, and nowhere near the launch in 2017, as it will be up to developers to decide where to use the additional horsepower provided by Xbox Scorpio, in their games. Penello said: "But we've said very clearly that it's up to the developers how they want to take advantage of that power. Some developers focus on effects, some on frame rate some on resolution - it's up to them what they want to do".
Penello continued, saying that developers will be able to meet, and master 4K gaming on the Xbox Scorpio after a while. He added: "If you look at game engines like Frostbite and Unreal, developers have got really good at scaling - they're excellent at figuring out how to build textures at very high resolutions, then being able to optimise that artwork for various platforms. With that in consideration, it will be easier to take advantage of the performance difference of Scorpio because these guys are already building games that far surpass what consoles can do today".
Read Also: Project Scorpio renders games in native 4K
It looks like Microsoft is already preparing for the wave of gamers complaining about the performance of 4K games on Xbox Scorpio, with Penello adding: "The developers have to go through a transition, just like customers. We are spending as much time and energy on our dev tools as we are on anything customer-facing. Making it easier for developers to take advantage of the power, making it easier for developers who are working on an Xbox One game to get a great Scorpio game and vice versa - we're developing those tools now".