NVIDIA is not only expected to unveil a Pascal 2.0 refresh in 2017 on Samsung's 14nm FinFET node, but the company is expected to make a big splash at its GTC 2017 event in May by unveiling their new Volta architecture, and more.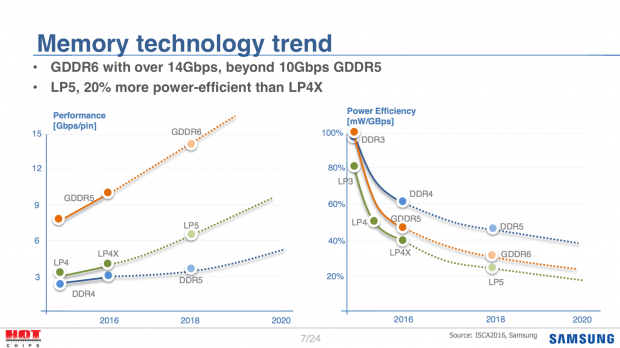 Well, today is the day of NVIDIA leaks, with the company reportedly aiming at a 2018 release for its consumer-focused GeForce graphics cards based on the next-gen Volta GPU architecture. These new cards will reportedly rock a huge 16GB of GDDR6, the new standard from Micron that's quite a large step on the already impressive GDDR5X standard that powers the GeForce GTX 1080 and new Titan X.
Micron's new GDDR6 has over 14Gbps of bandwidth, compared to the 10Gbps on GDDR5 and just 7-8Gbps on GDDR5. GDDR6 is much more efficient than GDDR5X, with lower power consumption allowing for more VRAM on higher-end graphics cards. The new 16GB GDDR6 cards will be based on the upcoming Volta-based graphics cards with a 256-bit memory bus, while the higher-end GV102 will use a faster 384-bit memory bus and possibly 24GB or even 48GB cards thanks to GDDR6.
Holy crap, I'm excited.