Seriously, I'm loving all of these leaks on Pixel in the last 24 hours, and now this is the best yet - our first look at a somewhat real version of the Pixel, and its bigger sibling, the Pixel XL. We only just reported that Google will unveil the new Pixel smartphones on October 4, too.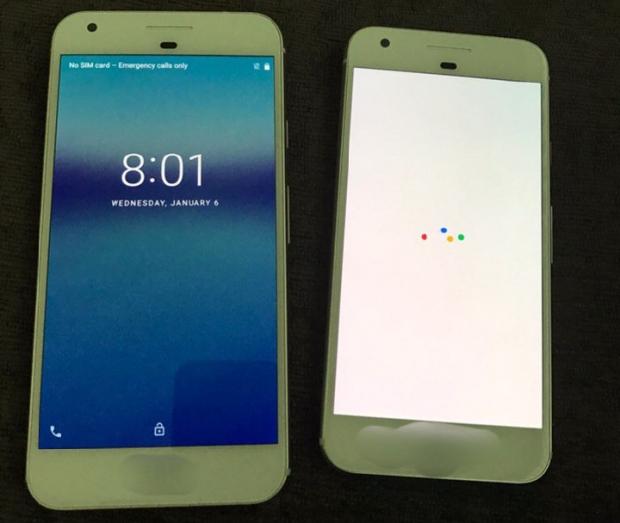 As you can see from the front of the Pixel and Pixel XL, that they have a very iPhone-like style, down to the circular home button. The Pixel XL on the left looks to rock the 5.5-inch panel we've been hearing about, while the smaller Pixel will use a 5-inch panel.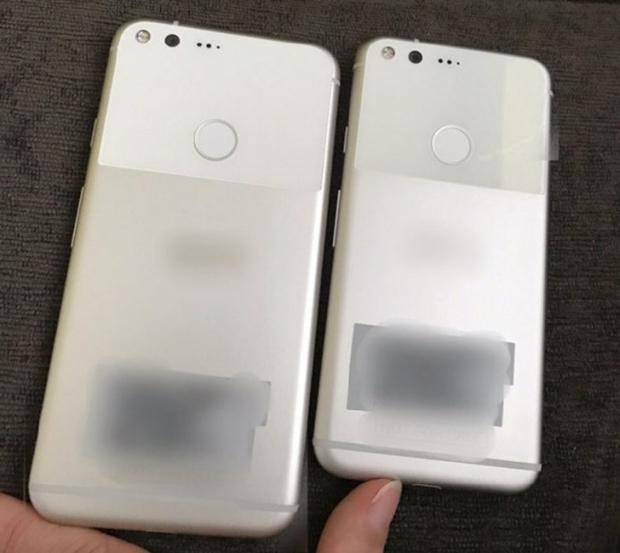 On the back, we have the circular fingerprint reader - making a pattern with the circular home button. We can also see the flush rear-facing camera and LED flash, with some branding by the looks of things in the middle of the Pixel handsets, under the fingerprint sensor.
Google is hosting an event on October 4, which is where we will see the Pixel and Pixel XL unveiled, with a rumored $649 price on the Pixel, we could be emptying our wallets a little more for Google this year round.