AMD's upcoming Zen CPUs and new AM4 socket are closer and closer to being revealed, and now we have leaked shots of the PGA (Pin Grid Array) design which looks to have 1331 pins - just 6 short of that awesome 1337 number, AMD.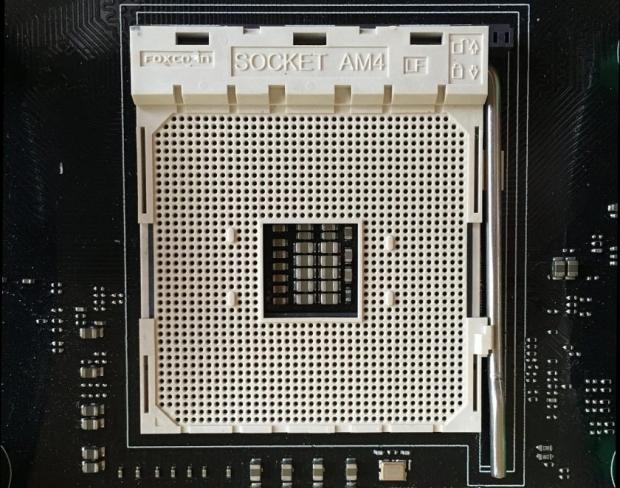 The current AM3+ socket from AMD is running out of steam, with the upcoming AM4 socket delivering native PCIe 3.0 support as well as native USB 3.0 and USB 3.1 functionality. AM4 will support dual-channel DDR4 RAM with up to 4 x DDR4 DIMMs at 3200MHz. The new socket will support up to 24 PCIe lanes, depending on the chipset - bringing AMD to an equal playing field against Intel's mainstream LGA 1151 socket.
AM4, just like previous sockets from AMD, is a PGA socket with zero insertion force. The same locking mechanism is in play, with the same 40x40mm space used on AM4, just like AM3+ before it. AMD has changed the pin count up on the AM4 however, with 1331 pins over the 942 of AM3+ and even more than Intel's current LGA 1151 socket - a first for AMD.
We expect AMD to launch Zen and its new AM4 socket in early 2017.