No one's really surprised at this point: The Last Guardian has been delayed (again).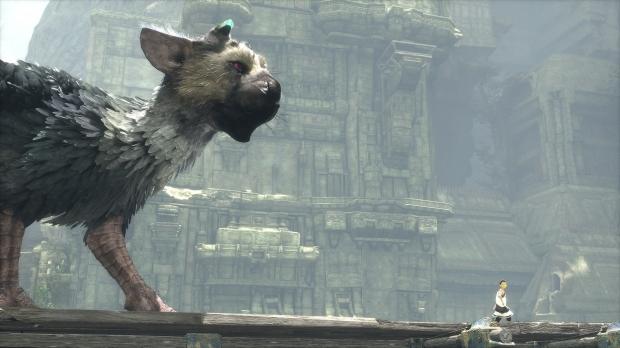 The Last Guardian has been delayed until December 6, 2016 on PS4. Sony's Shuhei Yoshida announced the delay on the PlayStation Blog, saying the usual delay spiel: The Last Guardian needs a lot more polish and more time to squash the bugs. Of course the studio should take all the time it needs to make the game as great as it should be--but I have a feeling that all the staggering hype will completely crush the experience. Even still, Team Ico is doing everything it can to ensure that we don't get another No Man's Sky-level disappointment.
Everyone already expected the delay since the game needed to go gold last month or so to hit its original late October release date, and when that didn't happen, we came the logical conclusion of a delay. Check below for the full quotes from Sony's Shuhei Yoshida:
The Last Guardian drops on December 6, 2016 exclusively on Sony's PlayStation 4. It could possibly receive PlayStation 4 Pro support for 4K upscaled graphics and improved frame rates, but Sony hasn't confirmed that just yet.
The Last Guardian development team is fast approaching major milestones in production and has made the tough decision to delay the release of The Last Guardian a few weeks.

"The Last Guardian will launch on December 6, 2016.

"Fumito Ueda, gen DESIGN and JAPAN Studio have a wonderful vision for The Last Guardian's touching, emotional journey of friendship and trust, and we want to deliver the most polished experience possible for our fans who have supported us for so long. A delay is a difficult decision, particularly with this game, but we have encountered more bugs than anticipated while in the final stages of development. To ensure that The Last Guardian delivers on the experience that the game's creators have envisioned, we need to take the extra time to work on those issues.

"Our development continues to push itself to the fullest and we look forward to revealing new content toward launch.

"We appreciate your continued support."