Nintendo stock jumps 30% thanks to Mario mobile game
Mario's first-ever smartphone game causes Nintendo's stock to spike, signalling that investors are watching Nintendo closely.

Published Fri, Sep 9 2016 9:29 AM CDT
|
Updated Tue, Nov 3 2020 11:58 AM CST
Nintendo's stock rose by 30% following the reveal of Super Mario Run at Apple's iPhone 7 conference, showing that the company's push to mobile is paying off.
Yesterday's Apple event was a big moment for Nintendo's legacy. The Japanese console-maker revealed Super Mario Run, its first real smartphone game based on the iconic plumber's platforming adventures that will debut first on Apple's iPad and iPhone devices in December. For the first time ever, an official Mario game is coming to non-Nintendo hardware, underlining a bit shift in content strategy at Nintendo.
Shareholders obviously see the potential in Nintendo's new mainstream-accessible smartphone endeavor: Mario's new game caused the company's stock to skyrocket by 30% in a single day, topping out at 29,195 yen ($283 USD) shortly after Apple's conference.
As of the time of writing Nintendo's stock has leveled out at 27,625 yen, or $268, which is still higher than the pre-Apple conference values of 23,300 yen ($226). It's nice to see Nintendo enjoy a stock jump that isn't predicated on confusion like the infamous Pokemon Go stock surge.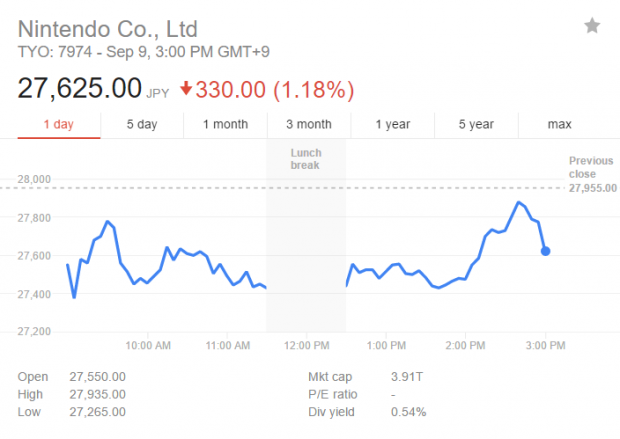 This is only the beginning of Nintendo's new smartphone gaming initiative: the company will launch more fully-fledged mobile games like Animal Crossing and Fire Emblem in March 2017.
Nintendo says that its mobile gaming push is an effort to raise awareness for its brands and dramatically increase engagement: "Super Mario Run is going to increase the population of people interested in coming to our platforms, which is of course is our main focus," Nintendo's Shigeru Miyamoto told The Verge.
I fully expect to see Nintendo's market share enjoy a meteoric rise once these smartphone games are unveiled, and alongside the reveal of its new NX hardware.
On top of the stock jump, Super Mario Run will also feature in-app purchases which will help bolster Nintendo's earnings. The game is timed-exclusive on iOS devices per Nintendo's partnership with Apple, but Super Mario Run will arrive on Android at an undetermined date.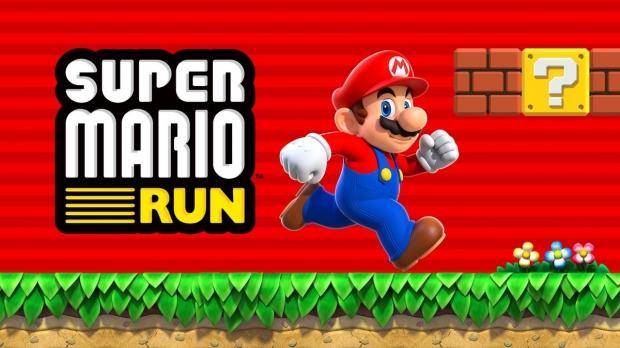 Related Tags