Watch Sony's PS4 Neo reveal right here
Sony is about to reveal the future of PlayStation with the new PS4 Neo console--tune in here!

Published Wed, Sep 7 2016 1:17 PM CDT
|
Updated Tue, Nov 3 2020 11:58 AM CST
Sony will reveal the new higher-end 4K-ready PlayStation 4 Neo and the new cheaper, thinner PlayStation 4 Slim in just an hour, but don't worry: we have you covered with livestreams.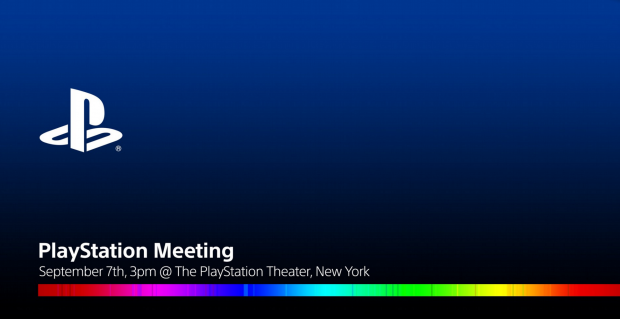 There's three ways to watch Sony's PlayStation Meeting event: you can tune in directly on the PS Livecast feed, on the PlayStation Twitch channel, and the PlayStation Blog livestream.
Check out our PSM 2016 predictions here, and be sure to look at our giant list of everything we know about Sony's PlayStation 4 Neo console below:
Watch live video from PlayStation on www.twitch.tv
Everything we know so far about the PlayStation 4K:
Original PS4
CPU: 8 Jaguar Cores at 1.6GHz
GPU: AMD GCN, 18 CUs at 800MHz (equivalent to Radeon HD 7850)
Memory: 8 GB GDDR5, 176 GB/s
PS4 NEO / PS4K
CPU: 8 Jaguar Cores at 2.1GHz
GPU: Improved AMD GCN, 36 CUs at 911MHz (possibly built on heavily customized Polaris10 Ellesmere?)
Memory: 8 GB GDDR5, 218 GB/s
Related Tags