Lenovo has unveiled their new Yoga 910 laptop which features Intel's next-gen Kaby Lake CPU, packing all of that power into its beautiful body that is just 14.3mm thick.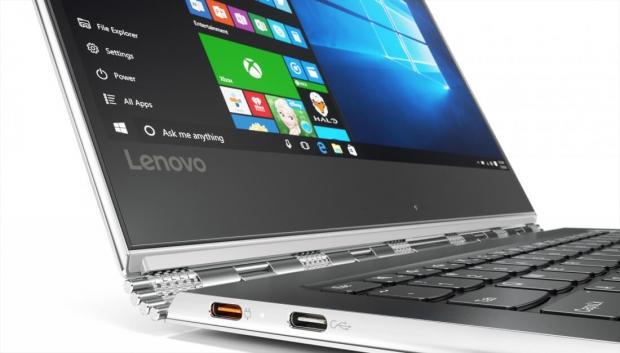 The new Yoga 910 features Lenovo's signature watchband hinge that lets the 13.9-inch display rotate 360 degrees, turning the Ultrabook into a 13.9-inch tablet. You can configure the 13.9-inch display with a native 4K resolution, but if you want to keep the costs down, and the battery life high, you can opt for the 1080p display.
We have around 15.5 hours of battery life with the 1080p display, versus just 10.5 hours on the 4K model. You can configure Lenovo's new Yoga 910 with up to 16GB of RAM, 1TB of PCIe-based SSD storage, a fingerprint reader, 2 x USB Type-C ports (1 x USB 3.0, and 1 x USB 2.0 with charging support).
Lenovo will have its Yoga 910 available sometime in October, starting at $1299.