Agony is a gloriously grotesque monument to the bizarre
Agony might be one of the most bizarre games I've ever seen, and I love it.

Published Thu, Aug 18 2016 6:16 PM CDT
|
Updated Tue, Nov 3 2020 11:58 AM CST
Gamescom 2016 - Madmind Studios' new game Agony takes players on a mind-bending journey through hell itself, displaying a creative and supremely bizarre flavor of the underworld.
Agony is the kind of game I've been waiting on for a long time. We have horror games, sure, but this is different; this brings to mind the scarlet horrors of Wayne Barlowe and the twisted monoliths of Zdzislaw Beksinski, of the kinds of things in cenobite's nightmares, the things that make Jason and Freddy look like child's play. It's a new kind of horror game that taps the primal weirdness that birthed the genre, it's a blackened fane to everything grotesque and a blood-inked love letter to the abominable.
Agony's new eight-minute gameplay trailer propels the survival horror genre into one of the most visually striking versions of hell. As a horror movie connoisseur, I'm well-versed in the themes and visuals that Agony uses; we have Cronenberg-style body-horror with the writhing organic walls, and some very Clive Barker-ish demonic entities. Everything is visually entrancing in an eerie, freakish sort of way, and rather than being terrified, viewers want to see more. I mean if you ask me, this is how Diablo should be--at least in some way.
By comparison, Agony is making most survival horror games look tame...or even games that show hell itself like Doom. The dark fantasy themes mix with the blasphemous subject matter and raw visceral blood and guts in a temptingly toxic cocktail of visual splendor.
Sure it's probably not for everyone, and it's kind of a cult classic, but for those who enjoy it will be pulled to it like moths to a flame.
Agony launches in 2017 on PS4, Xbox One and PC. Check for some screenshots below, and here's a quick description of the game to give you an idea of what to expect:
"Agony is a first-person survival horror game currently in development. Players will begin their journey as tormented soul within the depths of hell without any memories about his past.
"The special ability to control people on their path, and even possess simple minded demons, gives the player the necessary measures to survive in the extreme conditions they are in.
"By exploring hostile environment and interacting with the other weary souls of the hellscape, the hero will soon understand that there is only one way to escape from Hell, and it will require a meeting of the mystical Red Goddess."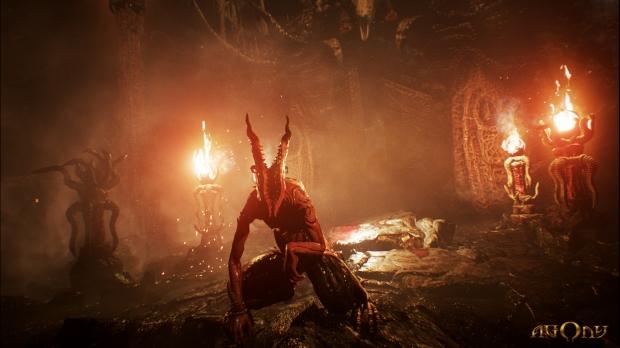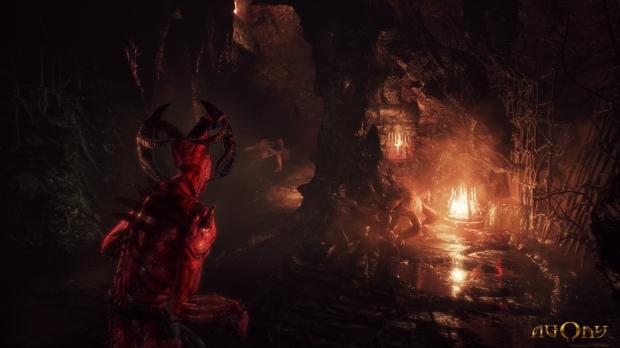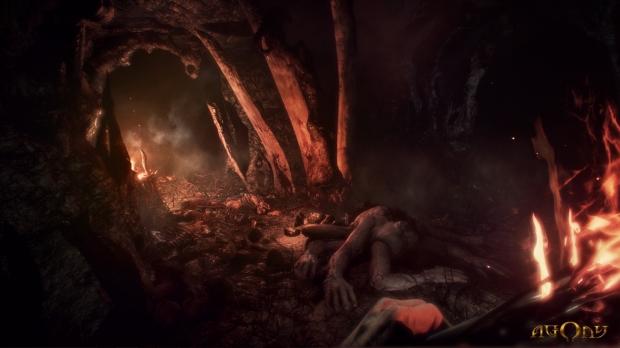 Related Tags