Intel's current Extreme Rig Challenge is still going, with the biggest custom PC makers in the US competing to make the most extreme gaming PC around Intel's new Core i7-6950X processor and Intel SSD 750 Series drive. All you have to do is tweet towards whoever you think has the best PC, but now you can win a graphics card for just voting for one of the PCs.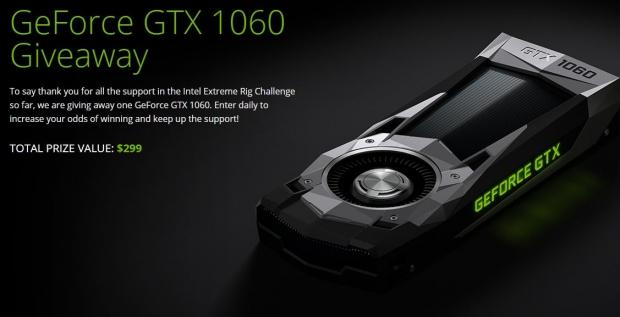 AVADirect is sitting in fourth position under NXIC PC, Origin PC and Digital Storm - and are now giving away a NVIDIA GeForce GTX 1060 graphics card in order to say thanks for the support during the Intel Extreme Rig Challenge. AVADirect is letting you enter the competition to win the GeForce GTX 1060 daily, so you can vote 20 more times before it ends.
Which gaming PC will you be voting for? If you want to win the GeForce GTX 1060, just visit AVADirect's website and vote!