The teases of LG's upcoming V20 smartphone have been good so far, but now the company has sent out invites to the media for its V20 smartphone launch event, which will take place in San Francisco on September 6.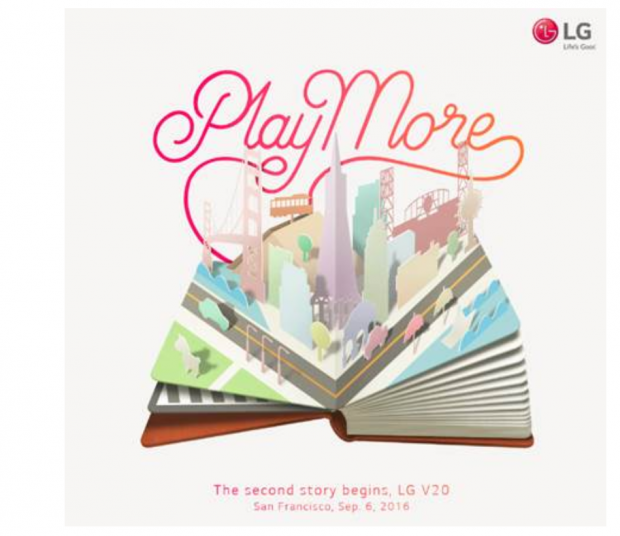 LG hasn't said much, apart from using the headline 'Play More', and that 'the second story begins, LG V20'. With the tag that the second story begins, LG looks to be continuing the push with its V10 smartphone, which was on video and storytelling - but this could change, we don't know yet. What we do know, is that the LG V20 will be the first Android 7.0 smartphone in the world.
Samsung has just unveiled its new Galaxy Note 7 smartphone, and Apple is rumored to be hitting September 12 with the announcement of its new iPhone - so it's an exciting time to be wanting to buy a new smartphone with all of these choices.