Xbox One S supports native 4K gaming with unlocked 4K frame buffer
Microsoft's new Xbox One S can technically support native 4K gaming, but only for smaller games.

Published Wed, Aug 3 2016 10:14 AM CDT
|
Updated Tue, Nov 3 2020 11:59 AM CST
Microsoft's new $299 Xbox One S technically supports native 4K gaming, but don't expect to see the console run blockbusters like Battlefield 1 in 4K.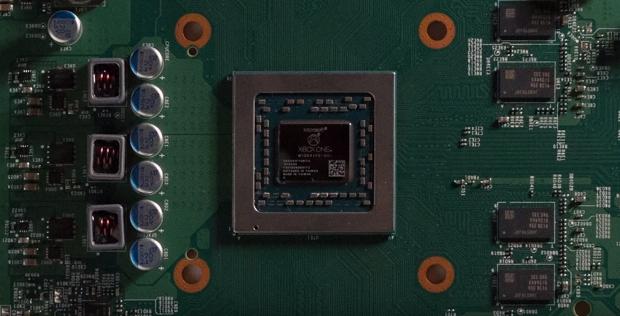 Yesterday we reported that the new Xbox One S rocks tweaked hardware to deliver noticeable performance gains across the board, including in-game FPS and power efficiency. Now Xbox exec Albert Penello has confirmed to Eurogamer that the new 40% smaller Xbox One S has an unlocked 4K frame buffer that developers can access to technically enable native 4K gaming--but only for limited games like indies.
Digital Foundry: "Can developers address a 4K framebuffer? Obviously we can't expect native 4K triple-A gaming, but simpler titles and 2D games could potentially work well - plus existing Xbox One owners would get 2x super-sampling."
Albert Penello: "If they want to, they can. As you said, if a developer had a game that could use it we are enabling 4K framebuffers, but only on Xbox One S consoles."
We already knew that the Xbox One S upscales 1080p games to 4K resolution, but native 4K gaming, even with indies? Quite an interesting development. Bear in mind that the Xbox One S isn't nearly powerful enough to enable native 4K gaming with serious AAA titles; that's what Microsoft's "monster" Project Scorpio is designed around.
The option will be available for developers to use if they so choose, and it'll be interesting to see if any indie developers jump on the chance. In fact I'd be interested to learn how the process would work exactly, and what sacrifices devs would have to make in order to utilize the 4K framebuffer.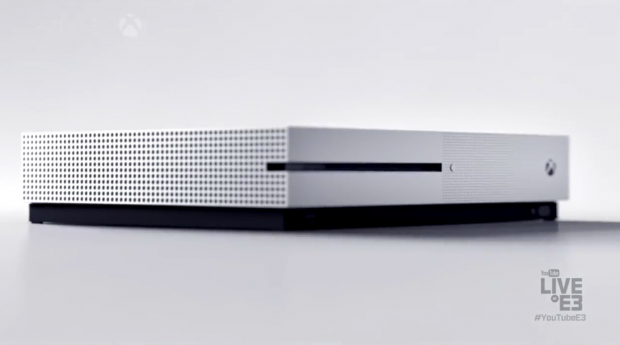 In order to enable 4K video playback and upscaling, Microsoft outfitted the Xbox One S with new hardware changes including a 16nm FinFET (the same process NVIDIA used with its new Pascal-grade GeForce video cards) System-on-Chip and an overclocked GPU. The GPU has been overclocked to 914MHz from the Xbox One's 853MHz, and the ESRAM buffer bandwidth scales proportionally with the GPU, hitting a peak of 219GB/s over the original Xbox's 204GB/s.
Although the hardware has been tweaked, Microsoft used the same exact GPU (codenamed Durango) and CPU found in the original Xbox One--the only difference is they've been shrunken down from 28nm to 16nm for a 33% efficiency increase and the GPU has been overclocked.
Penello also revealed some other key changes Microsoft made to enable 4K UHD playback on the Xbox One S:
"There are several components required to support the 4K UHD video playback that result in a combination of changes in the new console. First, we added a 4K HEVC decoder to the SoC to render the compressed video streams efficiently in hardware. Next, we updated the video output to HDMI 2.0 and HDCP 2.2. The interface revisions are all integrated into the SoC and enable outputting video at the higher bandwidths required for 4K UHD and HDR formats, as well as the copy protection tech required for protected content. And of course, we updated the optical drive to support the BD-UHD disc format."
Microsoft also completely redesigned the console's motherboard to meet the efficiency of the new 16nm FinFET SoC, as well as meet the shrunken case design. Penello affirms that the Xbox One S' core hardware remains the same as original Xbox One consoles:
"The motherboard of the Xbox One S was completely redesigned around the new 16nm FinFET SoC, and to fit in the downsized chassis. The core architecture of the SoC, the configuration and number of memory chips all remain the same to provide consistent performance. The custom south bridge IO chip is the same one used on all previous Xbox One consoles. Removing the dedicated Kinect port allowed us to use a smaller power supply and achieve a very clean layout of the rear panel with no double-stacked connectors required."
So not only does the Xbox One S potentially improve FPS performance in Xbox One games with dynamic resolution, it upscales Xbox games to 4K, and can even gives developers access to native 4K framebuffers to potentially allow 4K indie games.
It really seems like there's absolutely no reason to buy an Xbox One right now despite price.
Related Tags