Following hot controversy behind CS:GO gambling, Valve has promised to shut these sites down. Now the company has issued several cease and desist letters to operators of known CS:GO and even Dota 2 skin gambling sites.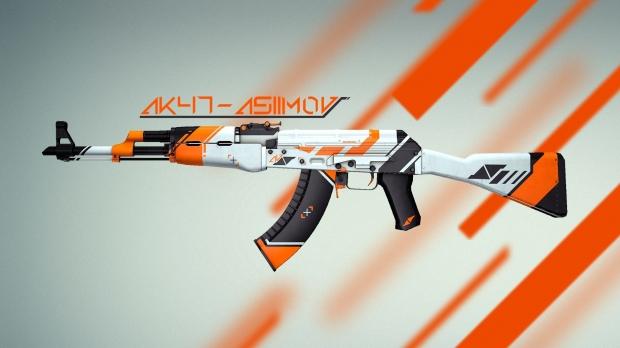 Here's Valve's cease and desist order in full: "We are aware that you are operating one of the gambling sites listed below. You are using Steam accounts to doncut this business. Your use of Steam is subject to the terms of the Steam Subscriber Agreement (SSA). Under the SSA Steam and Steam services are licensed for personal and non-commercial use only.
"Your commercial use of Steam accounts is unlicensed and is in violation of the SSA. You should immediately cease and desist further use of your Steam accounts for any commercial purpose. If you fail to do this within ten (10) days, Valve will pursue all available remedies, including without limitation, terminating your accounts."
It's interesting to note that Valve not only says it'll terminate your Steam accounts (and likely ban you from the service), but also "pursue all available remedies," which could indicate legal action. Considering how many site-owners and popular YouTubers like TmarTn have been exploiting teens and CS:GO gamers out of their cash for years now, Valve's flushing of its pipes is a welcomed change for the community.
Valve isn't the only one cracking down on CS:GO gambling. Twitch has just suspended James "PhantomL0rd" Varga, one of the most prolific and well-known Counter-Strike streamers, for allegedly rigging CS:GO gambling payouts while streaming on Twitch. PhantomL0rd has been revealed as part owner of Counter-Strike skin gambling site CS:GO Shuffle. Investigative journalist Richard Lewis broke the news, and check out his full video here.
Check below for a list of Valve's blacklisted gambling sites:
csgolounge.com
csgostrong.com
csgodouble.com
csgo500.com
csgocosmos.com
csgocasino.net
csgo2x.com
csgohouse.com
csgoatse.com
csgodiamonds.com
societylongin.com
dota2lounge.com
csgocrash.com
csgolotto.com
csgobig.com
csgofast.com
csgosweep.com
csgomassive.com
csgobattle.com
skins2.com
csgopot.com
csgowild.com
bets.gg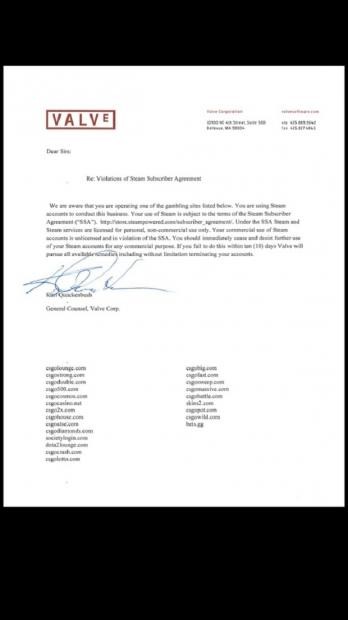 Just in case you need a refresher on the CS:GO gambling drama, h3h3 has a great breakdown you can find below.