Civ VI will support DX12, Async Compute, explicit multi-adapter
AMD, Firaxis partner to bring DirectX 12, async compute, explicit multi-adapter support to Civilization VI.
Published Jul 13, 2016 2:05 PM CDT
|
Updated Tue, Nov 3 2020 11:59 AM CST
AMD and developer Firaxis are partnering again, this time to bring sweet graphics technology by way of DirectX 12 to Civilization VI. Not only will the game benefit from the low-level API and the added efficiency it brings, it will also enjoy asynchronous compute and explicit multi-adapter support.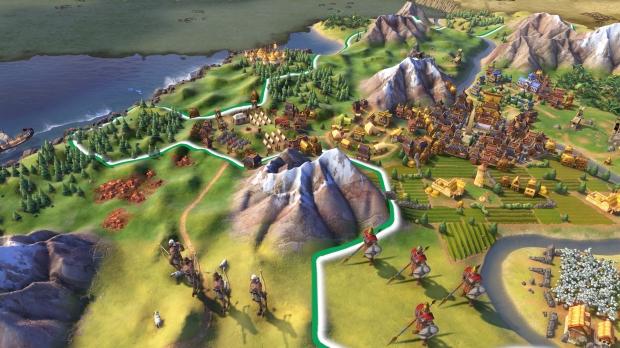 Async compute is a DirectX 12 technique that allows parallel execution of compute and graphics tasks, drastically improving workload efficiency and thus, performance (as seen recently with Doom). The added boost should mean those late-turns shouldn't slow you down a bit. For now anyway, it's only really supported by Graphics Core Next (GCN) and Polaris GPUs; while NVIDIA says it is capable of supporting it, it's not fully enabled by its drivers yet, and user reports as is indicate overall inferior results.
Civ VI players can also look forward to explicit multi-adapter functionality, meaning if you run multiple GPUs, you benefit from official Microsoft support, which may result in more stable and powerful implementations. Explicit multi-adapter support also means you can use AMD and NVIDIA cards together.
AMD and Firaxis previously worked together to bring DirectX 11 support to Civilization V, as well as on Mantle and its implementation in Civilization: Beyond Earth, among other things.
Civilization VI launches October 21.
Related Tags