Irrational Games today announced the BioShock: The Collection remastered trilogy, prompting a good portion of existing owners to ask about free upgrades. Luckily the studio will offer a free upgrade program for PC gamers, but console players are out of luck.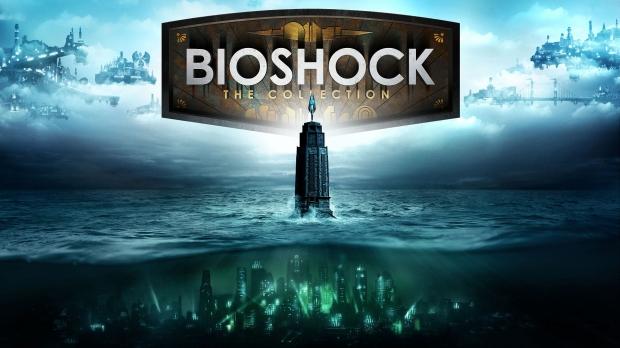 If you already own BioShock 1 or 2 and/or the Minerva's Den DLC on PC, then you'll get a free version of that remastered game on PC. You won't get the full collection, of course, but you will get an upgraded remastered port of whichever game you own--so if you own the original BioShock, you'll get a free copy of BioShock from the remastered trilogy. If you own both, then you'll get both. BioShock: Infinite won't be remastered on PC, however, as Irrational says the game "already meets current-gen console standards and runs smoothly on high visual settings." Since the trilogy includes all singleplayer DLC, I'm assuming you'll only get a free copy of the base game, not all of its DLC; so if you own BioShock 2 and no DLC, you'll likely only get BioShock 2 remastered free.
"If you already own BioShock, BioShock 2, and/or Minerva's Den on Steam, you will be able to upgrade to the remastered version of the respective title(s) for free after release. It's a circus of values!" reads the official announcement page on Steam. Right now both BioShock games are deeply discounted to just $3.99 as part of Steam's Summer Sale, so if you want a remastered version be sure to pick them up.
I also noticed that the BioShock: Collection remastered trilogy isn't being developed by the original devs at Irrational Games. The studio has outsourced the porting to Blind Squirrel Games, a seasoned studio who's worked on a ton of projects including Evolve, Sunset Overdrive, and Disney Infinity 3.0.
"Working with Blind Squirrel Games, we've remastered BioShock, BioShock 2, and BioShock Infinite making them look better than ever," reads the Steam page. The devs have a good track record, but outsourcing remasters--especially an entire all-in-one collection--is usually a recipe for broken games.
Let's just hope Blind Squirrel doesn't put all of the games on a single disc--given how badly optimized the Master Chief Collection and the Borderlands Handsome Collection were, jamming three remastered games on a single disc is a huge recipe for disaster. We're also not sure if the remastered games will be 1080p 60FPS on Xbox One and PS4.
The BioShock remaster trilogy hits on September 13, 2016 on PC, PS4 and Xbox One. Check below for a batch of screenshots of the new remasters.