After months of teasing, leaks, and filibustering, 2K Games has finally announced the BioShock Collection, an all-in-one remastering of the original BioShock trilogy for Xbox One, PS4 and PC.
The BioShock Collection features upgraded visuals and enhancements of BioShock, BioShock 2 and BioShock: Infinite, but 2K didn't say whether we can expect 1080p 60FPS on console flavors. The publisher did say that only BioShock 1 & 2 would be remastered on PC, as BioShock: Infinite "already meets current-gen console standards and runs smoothly on high visual settings." Sadly, BioShock 2's mutltiplayer isn't included. Along with touched-up ports of the original games, the remastered collection comes packed with all singleplayer DLC for each game (check below for a list) and even little behind-the-scenes featurettes with Irrational's Ken Levine.
Hopefully the remaster doesn't jam all three games on a single disc. Based on the absolutely failure that was Halo: Master Chief Collection and Gearbox's janky Borderlands: Handsome Collection, packing in three high-def ports on a single Blu-ray disc is a recipe for disaster. The BioShock Collection will launch September 13, 2016 on PC, PS4 and Xbox One.
Check below for a full list of everything that's included in the BioShock Collection remaster, as well as a few screenshots and a side-by-side slider that compares the original game to the new remaster.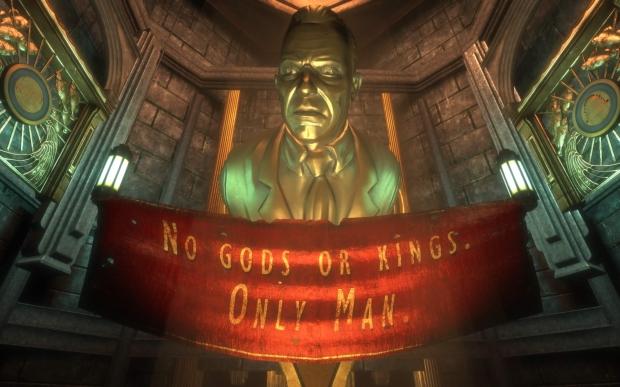 BioShock
Director's Commentary: Imagining BioShock video series: Featuring Ken Levine, creative director on BioShock and BioShock Infinite and Shawn Robertson, animation lead on BioShock and animation director on BioShock Infinite.
Museum of Orphaned Concepts: Walk through a Rapture-inspired virtual museum that gives you a behind-the-scenes look at discarded concepts that never made it into the original game.
Challenge Rooms: Outside the story of BioShock, tackle puzzles, splicers and Big Daddies. And achievements, of course.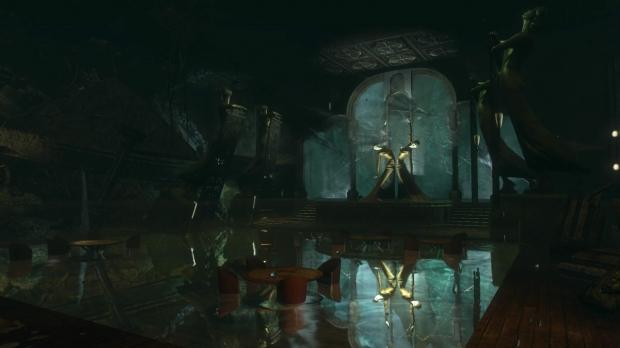 BioShock 2 (Multiplayer will not be included)
Minerva's Den: A self-contained BioShock story, presenting a side of Rapture you've never seen before. Use expanded combat abilities with the experimental Ion Laser and chaotic Gravity Well Plasmid, unique to Minerva's Den, as you face off against the Lancer Big Daddy.
Protector Trials: Take control of an Alpha Series Big Daddy woken out of hibernation just before the events of BioShock 2.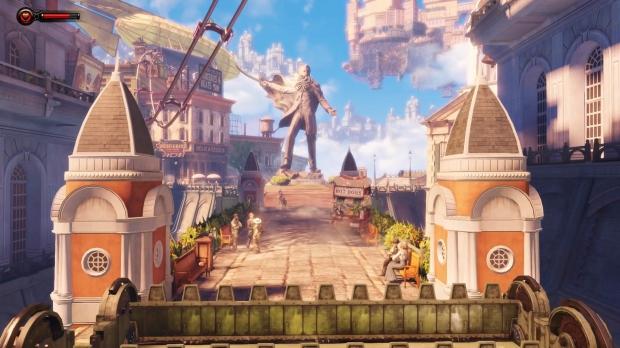 BioShock Infinite
Burial at Sea - Episode 1 & 2 Add-On Packs: This major two-part DLC pack completes the BioShock trilogy by taking the series back to where it all began. Return to Rapture just before the events of the original BioShock!
Clash in the Clouds Add-On Pack: Face 60 waves of challenges across four additional maps for leaderboard glory and unlock areas to explore in The Columbian Archaeological Society hub museum.
Columbia's Finest Pack: Combines the contents of the Industrial Revolution Pack and the Upgrade Pack and includes 500 Silver Eagles, five Lock Picks, six unique Gear items, and two weapon upgrades: Comstock's China Broom Shotgun and Comstock's Eagle Eye Sniper Rifle.