Overwatch racks up insane $269 million in May, smashes Battleborn
Overwatch utterly demolishes competitor Battleborn, and even earns 5x as much as Uncharted 4.

Published Fri, Jun 24 2016 7:44 AM CDT
|
Updated Tue, Nov 3 2020 11:59 AM CST
Blizzard's new massively-popular hero shooter Overwatch has hit a rich vein, conquering May's video game releases like Uncharted 4 and Gearbox's direct FPS competitor Battleborn.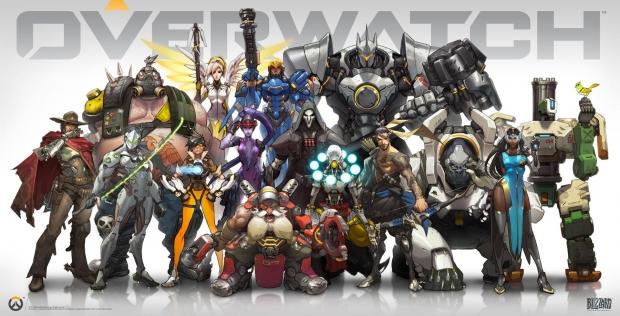 According to analyst firm SuperData, Overwatch generated an incredible $269 million in total digital sales (including full game downloads and microtransactions) across all platforms in the month of May, utterly annihilating Battleborn's estimated $11 million digital sales. "Newcomer this month Overwatch tops May's revenue rankings with $269 million in earnings across PC and console. The new shooter game is proving to be a hit among online spectators and is currently the fifth most commonly streamed title across livestreaming channels," said SuperData analyst Joost van Dreunen.
Overwatch's influence is so potent that it actually boosted May's total digital video games sales by 11% year-over-year, totaling to a staggering $6 billion in-game sales across all gaming platforms. Overwatch outshined Uncharted 4, which hit $56 million in digital PS4 sales. Apart from being an excellent shooter, SuperData attributes Overwatch's impressive success to its creative "long-term monetization strategy" made up of skins and loot boxes.
"Despite not being free-to-play, Overwatch is rolling out a long-term monetization strategy by offering a hefty quantity of vanity items, including skins and graffiti tags," van Dreunen concluded.
Blizzard plans to introduce a steady stream of new features and content for the class-based shooter's lifetime to ensure gamers are constantly kept engaged. The next major update includes ranked Competitive Play matches to cater to the eSports crowd, and will include spiffy new Golden Weapon skins.
Remember that Blizzard face considerable hardship to make Overwatch: the game was built on the bones of the "horrifically failed" Project Titan MMO. It's great to see Blizzard's passion paid off, especially since Project Titan set the dev team back quite a ways...but all of that hardship was made up for with a single month of sales.
Related Tags