A newly published video on YouTube by a developer known as Felix shows footage of a rhythm game prototype for the HTC Vive, and it reminds me a lot of one of my favorite Nintendo DS rhythm games, Elite Beat Agents.
I've always loved rhythm games, and playing the genre in virtual reality can also double as rather intense exercise (see: Audioshield). What's really interesting about the admittedly early gameplay mechanics here is that, depending on how the various phrases and dots are positioned in 3D space, movement could not just be sequenced to fit the music, but also to choreograph dances.
Granted, the pesky HTC Vive cable might put a damper on that, but it hasn't stopped me from lighting up my carpet playing something like Holopoint, which requires some fast foot work.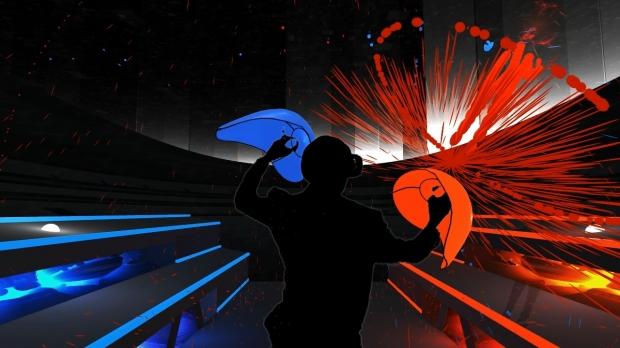 (Above: Games like Audioshield are terrific rhythm games, and also double as decent workouts!)
We'll be keeping an eye on this one, as well as anything else interesting that falls under the VR umbrella. Right now my only suggestion to the developer would be to maybe have the in-game objects look a bit less...phallic?
Thanks for the tip Gerald T!