Sony is doing everything in their power to ensure PlayStation fans who can't physically get to this year's E3 don't feel left out, including broadcasting more than 18 hours of video content across Twitch, YouTube, and 85 theaters across North America. But what I keyed into from Sony's E3 announcement today is a list of 10 playable PlayStation VR demos on the show floor.
Note that's it not an exhaustive list (for example, RIGS is clearly MIA) , as Sony teases that these are only "some" of the playable games at the L.A. Convention Center. At the very least, we know we'll be able to get eyes on with the following 10 PlayStation VR titles: Battlezone, 100ft Robot Golf, Psychonauts in the Rhombus of Ruin, Wayward Sky, Thumper, Rez Infinite, Super Hypercube, Harmonix Music VR, EVE: Valkyrie, and Headmaster.
Keep your eye on 100ft Robot Golf, by the way. This game looks like supreme amounts of silly fun.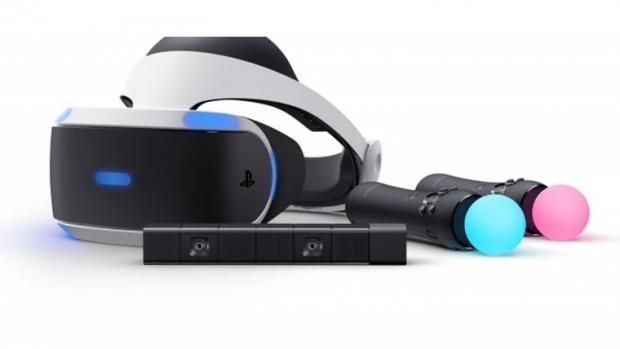 As it was at GDC, virtual reality should be a prime focus at E3 2016. We expect Sony to reveal details of the hotly rumored "PS4 NEO" system, and there's a lot of strong speculation that Microsoft will jump into the VR game head first with an upgraded Xbox One capable of running the Oculus Rift.
With AMD's Polaris just around the corner, I'm inclined to believe both of these rumors for now.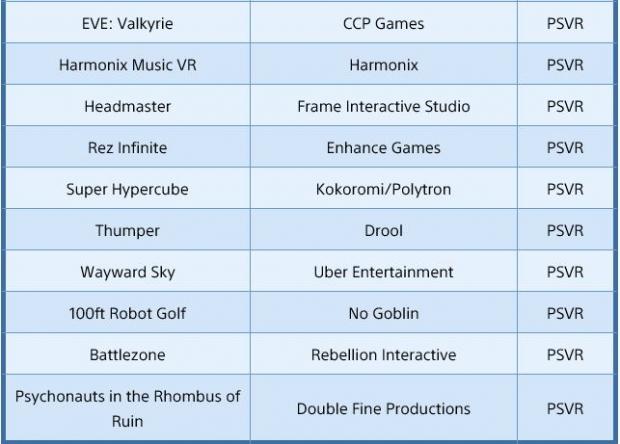 What I know beyond a shadow of a doubt is that Sony is positioned to be the clear Generation 1 VR leader with their PlayStation VR system. With a pricepoint of between $399 and $499 depending on what peripherals you already own, well established brand recognition, and a "VR-Ready" installed base of 40 million PS4 systems, Sony could eclipse both HTC and Oculus right out of the gate.
As always, though, content is king, and we'll be doing our best to share our impressions of everything Sony has to offer on the VR front from this year's E3.