Computex 2016 - ASUS showed off a very cool modular PC design at Computex today that allows the user to customize all kinds of things while keeping their setup tidy in the process.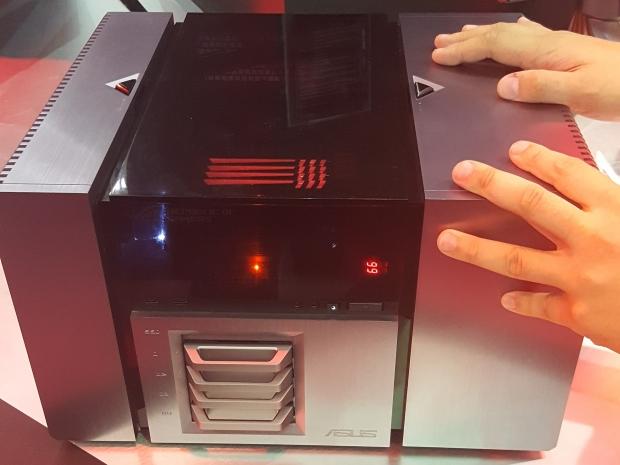 Interestingly, it lets you choose between different IO panels; SSD bays work like NAS bays in that you can easily insert the SSD (almost like a Nintendo cartridge for you 80s/90s kids), and there's not much in the way of cables as the design utilizes a special server-style PSU.
ASUS says it wants to make this a new form factor. To that end, it will attempt to open source what it needs to in order to let other vendors follow suit.
We can't wait to see more and will have more details for you as soon as we get them.