Computex 2016 -- TweakTown is on the ground in Taipei for Day 0 of Computex 2016, and we just stumbled across a new, currently unannounced system from ASUS that stuffs a pair of NVIDIA's Pascal-based GTX 1080 video cards into its small-form-factor frame. Say hello to the ROG G31 Edition 10 PC.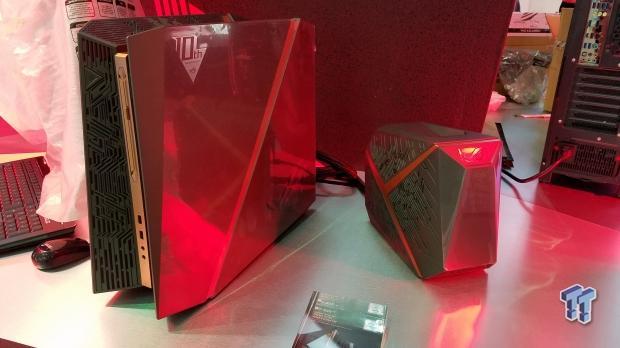 While you drool over the eyecandy potential that a pair of GTX 1080s brings to the table, we'll tell you that the ROG G31 also contains an Intel Core i7 CPU (likely the 6700K) and up to 64GB of RAM, though we're not yet sure if it's DDR3 or DDR4.
ASUS is also cramming up to four M.2 PCIe SSDs into the G31, and a Blu-Ray disc writer.
Now, ASUS used two external power supplies with their ROG G20 to save space inside the chassis, so we're not surprised to see a secondary case housing what we'd guess has to be a 600W power supply. Assuming the cable is long enough to pop under a desk or out of sight, that's certainly no dealbreaker.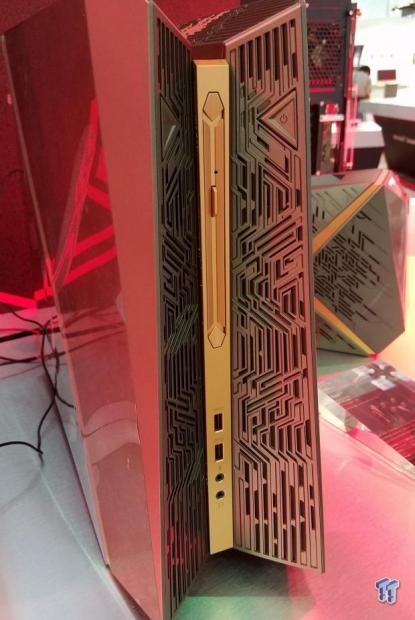 From a design standpoint, the ROG G31 carries over the same alien-looking, Mayan-inspired etching from their earlier G20 system.
Once Computex officially starts we'll have hands-on with the system, and hopefully we'll be able to share pricing information and more details about the internals. One thing is certain: the GTX 1080 is a monster video card that will chew up anything you throw at it at 4K or VR. Two of them? That's going to be something special that potentially future-proofs you for years to come. We're looking forward to learning more about this one.
Stay locked at TweakTown for more Computex goodness!