Aspiring planet-hoppers may have to wait a few extra months before their dreams are realized; No Man's Sky could be delayed as far back as August.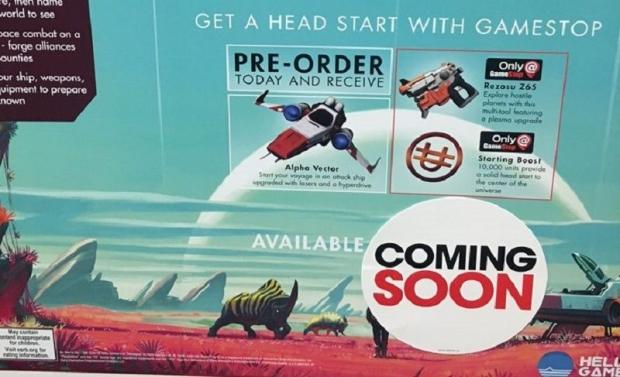 No Man's Sky is delayed to July or even August, two separate sources have told Kotaku. One of the sources, a GameStop worker, told Kotaku that employees have been told to place "coming soon" stickers over the game's original June 21 release date on No Man's Sky promotional posters.
The delay isn't so surprising considering only 15 people are developing the procedurally-generated juggernaut. In fact, No Man's Sky is so big that 99% of the planets will be unexplored and gamers will likely never meet one another in the shared universe. No Man's Sky lead developer Sean Murray hasn't confirmed the delay so be sure to take this with a grain of salt for now. We're also not sure if the delay affects both PS4 and PC ports.