Uber is hopping on the self-driving car...train? Anyway, its first vehicle will be driving on the streets on the Pittsburgh, Pennsylvania in the coming weeks, and while it kind of looks like it might shoot missiles at any moment, the company assures it's just collecting mapping data and testing self-driving capabilities.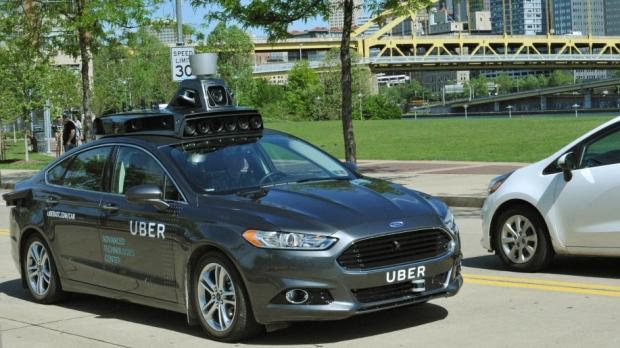 The Advanced Technologies Center run by Uber is located in Pittsburgh and was chosen for its engineering talent and research facilities, so it's only logical for it to serve as its testing ground. Meanwhile, city mayor William Peduto sounds awfully proud to be apart of it.
"From the first steel mills to the laboratories at Pitt and Carnegie Mellon, Pittsburgh has a long history of innovation," he says. "Now we're taking another step forward, this time as home to Uber's Advanced Technologies Center, where some of the world's leading innovators are helping to shape the future of transportation. We're excited that Uber has chosen the Steel City as they explore new technologies that can improve people's lives - through increased road safety, less congestion, and more efficient and smarter cities."
The company says it's still early days for its new venture, which makes its testing and data collection all the more important. As for its interest in self-driving cars, that derives from a desire to reduce accidents and to make transportation more affordable and accessible. Naturally, it could prove a huge boon for its service.