We've just wrapped our review on the NVIDIA GeForce GTX 1080, with it blowing everything else out of the water, but one of the things I can't wait for is the cheaper GTX 1070.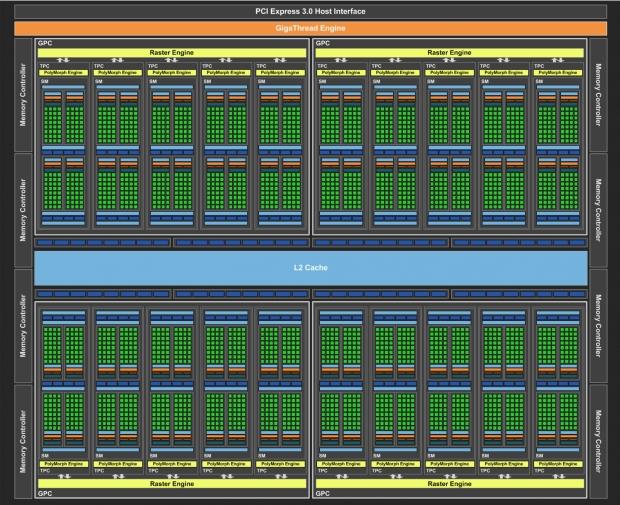 NVIDIA's GeForce GTX 1070 is going to be a video card that represents huge value for money, priced at $379. The specifications were hush-hush until now, but it looks like the GTX 1070 will feature 1920 cores, down from the 2560 cores found on the GTX 1080. The GP104-based GeForce GTX 1070 is expected to be faster than the current GM200-based GeForce GTX 980 Ti, and even the Titan X.
We can work out the rough GPU clock of the GTX 1070 if we look at the ~1600MHz Boost clock, comparing it to the 1733MHz Boost on the GTX 1080. The GTX 1080's default GPU clock speed is 1607MHz, so I'm expecting the GTX 1070 to fall somewhere in the 1400-1450MHz range. Coupled with 8GB of GDDR5 on a 256-bit memory bus, we're talking about 256GB/sec of memory bandwidth - which is a kick down from the 320GB/sec on the GTX 1080 with its 8GB of GDDR5X on the same 256-bit memory bus.