Assassin's Creed movie is mostly set in present day timeframe
The Assassin's Creed movie is '65% present day and 35% past'

Published Mon, May 16 2016 5:16 PM CDT
|
Updated Tue, Nov 3 2020 11:59 AM CST
Although the biggest selling point of the Assassin's Creed franchise is reliving past eras, the official feature-length movie adaptation will be mostly based in the present day.
As an AC fan, I never really cared for the present-day game segments. Sure they were important to set up the tone and storyline, but...they just felt like in the way and obtrusive. The real fun was wreaking havoc in Renaissance Italy, or 17th Century London. Sadly, it looks like the Assassin's Creed movie starring Michael Fassbender will have even more present-day scenes; the movie is "65% present and 35% past."
So the awesome-looking trailer we were shown isn't actually indicative of the final product. Most of the epic scenes were based in the past, showing rather amazing fighting scenes, parkour and other AC staples. Sure the movie still looks great, but knowing it'll have so much present-day content tampers my excitement.
Ubisoft is also betting pretty hard on the Assassin's Creed movie. The publisher wants the film to be the "best ever video game franchise movie adaptation", and hopes that the film will pull even more people towards the games franchise.
The Assassin's Creed movie debuts on December 21, 2016 in the US.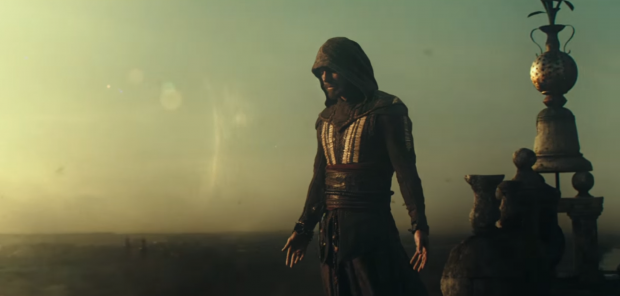 Related Tags