We all know 360-degree and VR cameras are the new thing, but HumanEyes Technologies has just unveiled a flashy new camera known as Vuze.

Vuze rocks 8 x 1080p camera, two on each side with a 120-degree horizontal/180-degree vertical field of view. When it all works together, Vuze captures 360-degree video at 4K 30FPS. Better yet, you can control Vuze through the Android and iOS applications for Vuze.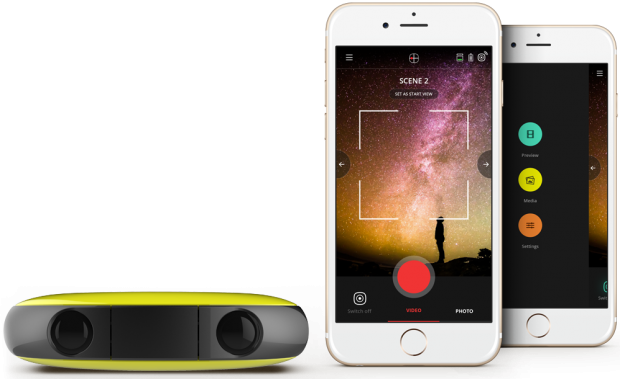 The company will be providing post production software that will be capable of near real-time processing that will allow Vuze owners to process a 60-second clip in less than a minute. HumanEyes also has some footage on their YouTube page, but the video stitching isn't perfect, something the company says it's working on right now. What about price? How does $799 sound? For $799, you'll get the Vuze, a VR headset, mini tripod, and Vuze Studios. Vuze Studios is the company's VR production and editing software.