NVIDIA revealed its next-gen GeForce GTX 1080 video card last week, but if there's an AIB partner I'm excited to see release a custom version, it's ZOTAC. The latest leak on ZOTAC is of their GeForce GTX 1080 PGF, with PGF standing for Prime Gamer Force, and will be ZOTAC's most powerful series.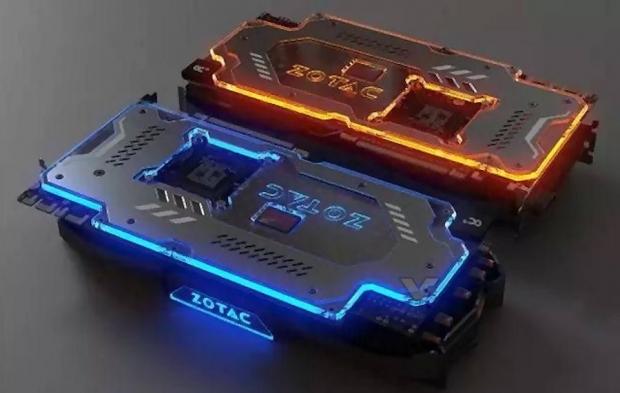 The first renders of ZOTAC's GeForce GTX 1080 PGF are here, with a huge illuminated backplate, which can be controlled through the new app. A custom PCB looks to be featured, with it being much wider than the reference design, and you can even see the OC+ module at the end of the card like the company's awesome Extreme video cards. But what can all of this additional cooling do? Well, that's where the next image comes into play.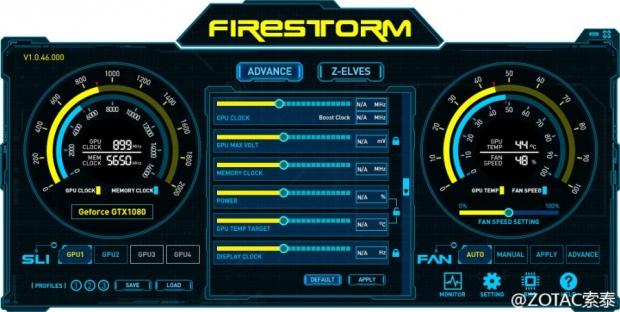 ZOTAC is refreshing its FireStorm overclocking utility, where you can control both cards in SLI, apply 'Z-Elves' presets, and change the animations of the GTX 1080 LEDs. But, look at the overclock on the 8GB of GDDR5X - it's hitting 5650MHz (11.3GHz) with bandwidth of 361GB/sec over its 256-bit memory bus.
Don't forget to enter our competition to win an NVIDIA GeForce GTX 1080 Founder's Edition!!!