With the reveal of the GeForce GTX 1080 behind us, VideoCardz is reporting that they have images of the new GeForce GTX SLI HB bridge that was unveiled last week.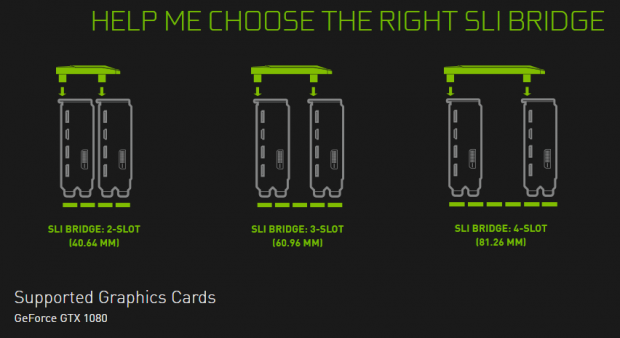 You might remember NVIDIA unveiled a new High-Bandwidth SLI bridge that has much more going on inside of it than previous SLI bridges. The new bridge "doubles the available transfer bandwidth compared to the NVIDIA Maxwell architecture. Delivering silky-smooth gameplay, it's the best way to experience surround gaming - and it's only compatible with the GeForce GTX 1080".
The tallest connector has just 4 fingers, which means it'll work with only two GTX 1080s in SLI. While an EVGA employee has confirmed that the new GeForce GTX 1070 and GTX 1080 video cards only work in 2-way SLI.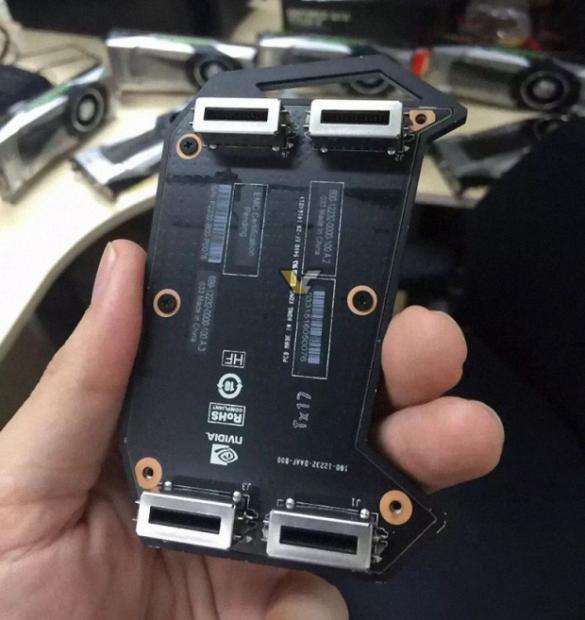 Here's the underside of the new HB SLI bridge.