Dishonored 2 lets you play as Corvo or Emily, has dynamic endings
New Dishonored 2 details have been revealed, including lead characters, release date, endings, and more.

Published Tue, May 3 2016 8:47 PM CDT
|
Updated Tue, Nov 3 2020 12:00 PM CST
Bethesda has formally announced that Dishonored 2 releases on November 11, 2016 on PS4, Xbox One and PC, along with a few new tidbits about the game.
Dishonored 2 will actually feature two playable protagonists--Corvo Attano and Empress Emily Kaldwin--and players will be able to choose between the two. It looks like Emily and Corvo each have their own unique abilities, offering more replay value for the first-person stealth adventure. Bethsoft also revealed that Dishonored 2 will react to specific decisions you make in the game, unlocking dynamic missions that ultimately culminate in multiple endings. So on top of the dual-protagonist mechanic, we'll get an extra layer of replay value with the endings.
"Reprise your role as a supernatural assassin in Dishonored 2. Play your way in a world where mysticism and industry collide. Will you choose to play as Empress Emily Kaldwin or the royal protector, Corvo Attano? Will you make your way through the game unseen, make full use of its brutal combat system or use a blend of both? How will you combine your character's unique set of powers, weapons and gadgets to eliminate your enemies? The story responds to your choices, leading to intriguing outcomes as you play through each of the game's hand-crafted missions."
Dishonored 2's world gameplay premiere will be held at Bethesda's E3 2016 showcase on June 12 starting at 7pm PST, and will be streamed on Twitch and YouTube.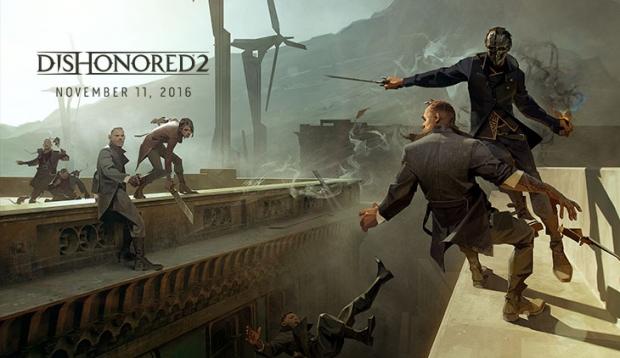 Related Tags