BigScreen lets you host a LAN party in VR
BigScreen is a must-have for VR users, allowing you to host VR LAN parties, play games on huge screens, or simulate IMAX movie environments.

Published Wed, Apr 27 2016 2:02 AM CDT
|
Updated Tue, Nov 3 2020 12:00 PM CST
Any gamers who grew up in the 90s (or played Halo on original Xboxes) know about LAN parties. These communal events can be tons of fun, but are also quite chaotic and messy. With the advent of BigScreen, gamers can now hook up with their friends remotely across the globe to do LAN parties in VR environments--or even play games on massive desktop screens.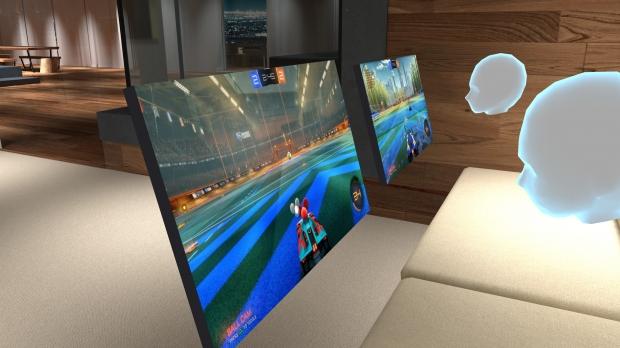 If you own (or plan to own) an Oculus Rift or HTC Vive, then you should definitely check out BigScreen. The free app, which launches on Steam later this week, is a flexible tool that simulates your desktop in VR environments and gives you the freedom to control said environment. With BigScreen you can play games on a curved 65-inch TV or a huge, wall-sized 20-foot display or even an infinite array of monitors that mirror your single physical monitor. You'll also be able to stream your screen to friends in full 1080p, and even talk to them in the virtual space--kind of like VR Skype mixed with a VR movie theater.
"With BigScreen, you can have a Virtual Reality LAN party," reads the app's official Steam page. "Use your Windows desktop on massive screens in a virtual space where you can hangout with friends, watch movies, and even play video games together."
BigScreen streaming requires some serious bandwidth, though.
"Upload and download throughput depends on whether you chose to stream 480p, 720p or 1080p to your friends in the room, and how many friends are in the room," BigScreen's Darshan Shankar said in a Reddit thread. "Streaming your monitor in 1080p to 3 other people in the room is fairly intensive. You probably want 5-10Mbps upload connection for that."
Features
Play your favorite games, including games on Steam, on massive screens in VR.

Watch anything you can see on your desktop screen - Twitch, Netflix, YouTube, even VLC - on IMAX-size screens

Choose and customize your screens, from small 30-inch screens to curved 65-inch TVs or wall-sized 20-foot displays.

Adjust your screens to the perfect height, position and curvature for ergonomic comfort.

Choose environments from outer space to a luxury apartment
Multiplayer Features
Private or Public rooms for multiplayer, supports 1-4 players

Cross-platform support for Oculus Rift and HTC Vive

Low-latency positional audio chat

Private & encrypted screensharing in VR
Coming Soon
Shared desktop audio

Customizable avatars

Vive controller support

More environments

Better performance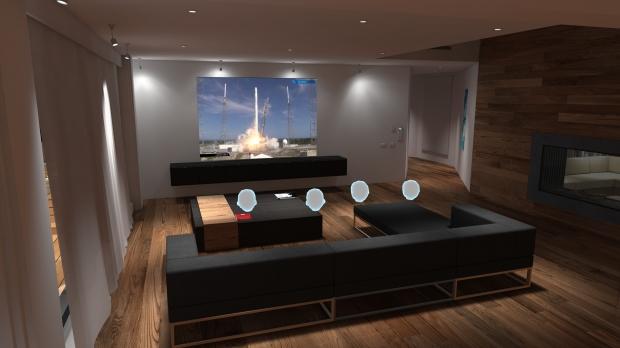 Related Tags