HTC's Vive VR headset is surprisingly easy to repair
Get up close and personal with HTC Vive's chip-laden innards to see what makes Valve's VR headset tick.

Published Tue, Apr 26 2016 8:48 AM CDT
|
Updated Tue, Nov 3 2020 12:00 PM CST
The tech surgeons over at iFixit have determined that HTC's Vive VR headset is surprisingly easy for DIY repairs, scoring an 8 out of 10 on the repairability scale.
While millions of VR fans are frantically biting their nails and spamming F5 for Vive VR shipping confirmations (myself included), iFixit has delivered their official HTC Vive teardown to keep us entertained. As always, the teardown shows you how to disassemble Valve's coveted VR headset and put it all back together again, while disclosing all the fine-tuned chips and bits of technology that are responsible for casting the spell of VR.
The process is quite involved with twenty-five steps in total, but all in all, it's not too difficult to slice open a Vive and swap out its guts. That being said, the Vive has a massive array of components that are extremely delicate, so any repairs or fixes need to be handled with the utmost care. The most daunting roadblock that iFixit faced with the Vive teardown is adhesive, which binds the lenses, Lighthouse base station covers, and the 32-sensor array.
Getting up close and personal with the Vive's internal silicon is quite mesmerizing--it's a galaxy of chips and sensors that will catch the eye of even the most novice of tech geeks. There's something surreal about peeking into the innards of a VR headset--as if we expect to find a genie that casts magical VR spells rather than advanced tech. If you've ever tried the Vive out for yourself, you'll know just what I'm talking about. And if you haven't, well, HTC probably has your package inbound soon.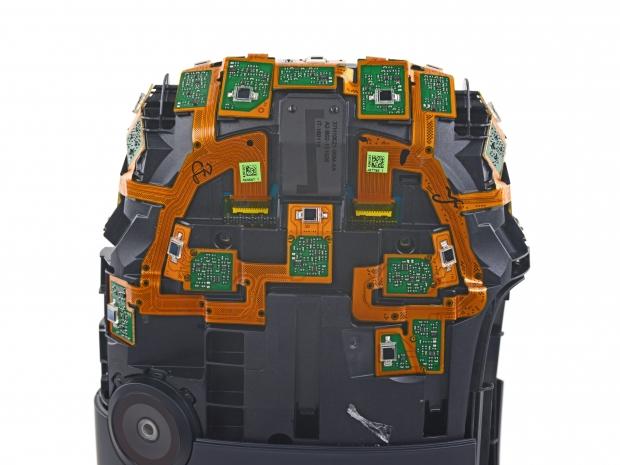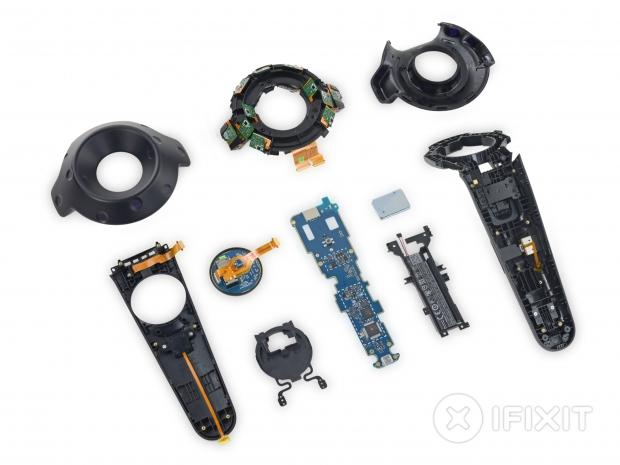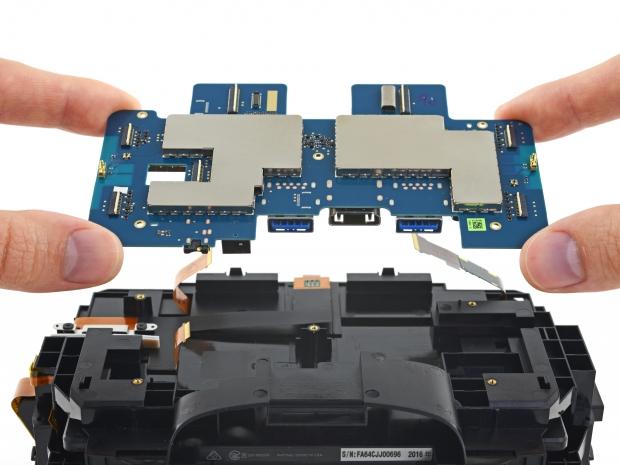 Related Tags